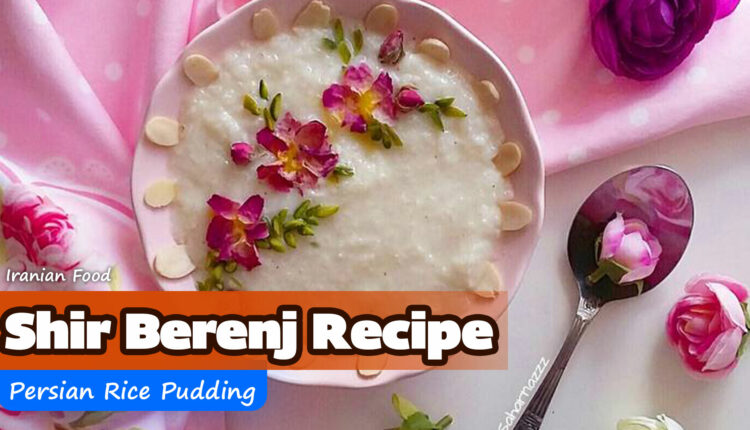 Shir Berenj Recipe, an Adorable Persian Rice Pudding
If you have children growing up, they will love Shir Berenj or Persian Rice Pudding. The creamy consistency of the rice grains is simply divine.
Whether you call this rice pudding, sheer berenj, or rooz bil haleeb- one this is for sure the pudding is a common favorite in many cultures. Iranian people especially enjoy preparing during Ramadan for suhoor. It is simply a delicious recipe which has been told in this article of cookery magazine that can be enjoyed on its own or paired with your favorite variations. You can add honey, cinnamon, ground nuts, compote or even a dollop of Nutella.
Shir Berenj Ingredients
| | |
| --- | --- |
| basmati rice | 1 cup |
| water | 6 cups |
| salt | as needed |
| milk | 4 cups |
| sugar | 1/4 cups |
| orange blossom essence | 1teaspoon |
| slivered pistachio | 1/2 cup |
How to cook Persian Rice Pudding or Shir Berenj
You have to start by washing and then soaking your rice for at least 1 hour. You can either use long grain basmati rice or short calorie rice. Drain the rice after soaked for about an hour. Give it a little rinse.
In a large pot, add your rice, pour 6 cups of water, add a pinch of salt, then allow the rice to cook for about 20 to 30 minutes on medium heat until the liquid begins to reduce and don't forget to stir every so often so that no rice sticks to the bottom.
When the water has evaporated, add in your milk and let it continue boiling. Stir the mixture from time to time until the liquid reduces.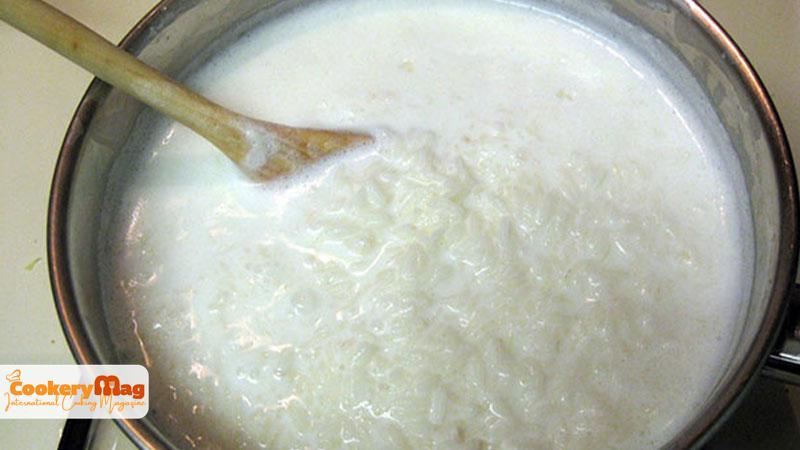 Once most of the milk has been reduced, add in your sugar and vanilla essence. You can also use orange blossom or rose water instead. Allow your Shir Berenj or rice pudding to simmer for about 10 to 15 minutes.
Serving Shir Berenj
Now, Your Shir Berenj is ready to serve. You can serve it in small little individual cups, which is perfect for a single portion. Garnish the Shir Berenj with some ground pistachio and some rose petals for an extra kick of color.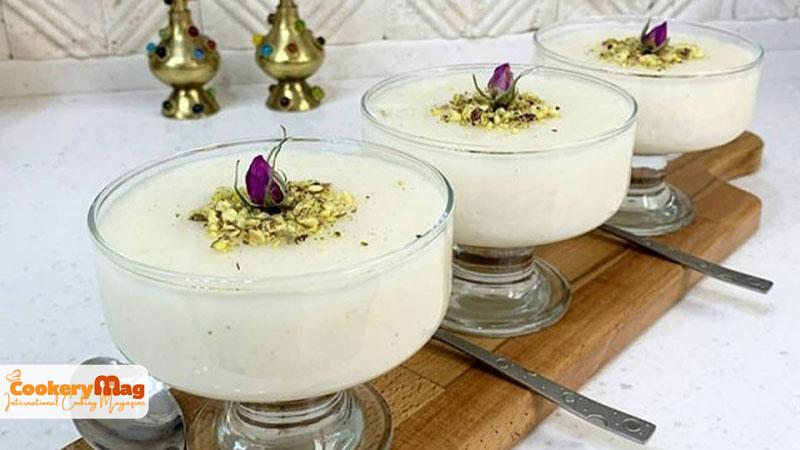 I hope you guys like this recipe. Don't forget to tell us your experience of cooking Shir Berenj and also your other recommendations❤️