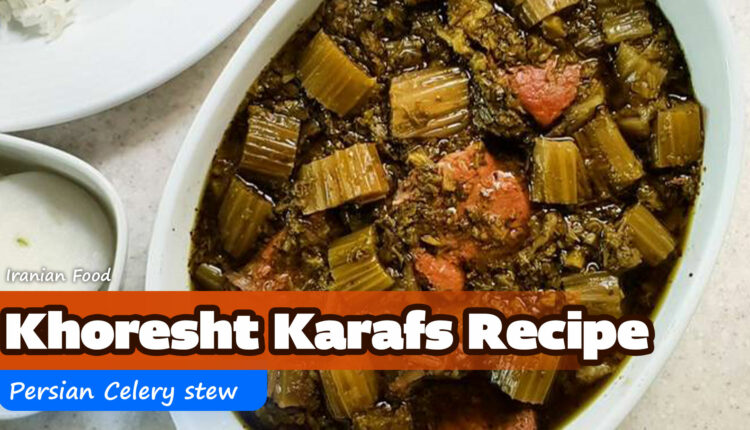 khoresht Karafs Recipe, a nutritious Persian stew
Khoresht Karafs is a Persian stew made with celery and parsley. This stew is gorgeous, fragrant, and super delicious. And like most Persian stew, it takes a bit of time to assemble but the key is to let it simmer and slow cook to perfection.
Most people prefer Qormeh Sabzi to Karafs stew but if you cook it based on this recipe in Cookery Magazine, I promise they will change their mind.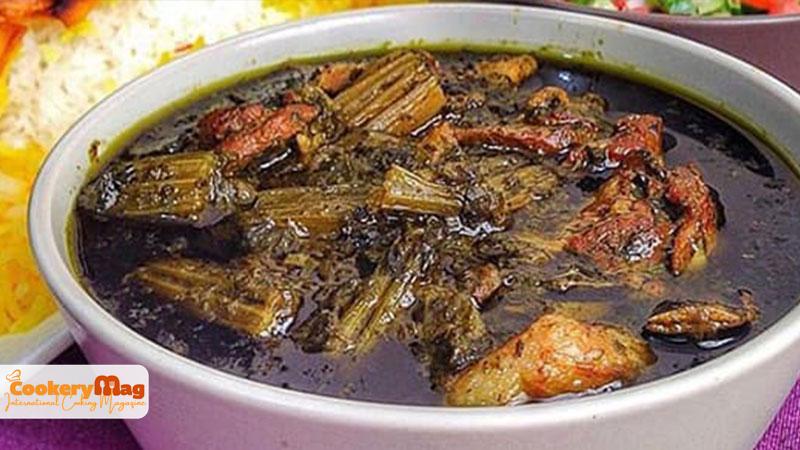 Khoresht Karafs Ingredients
| | |
| --- | --- |
| Fresh chopped parsley | 500 g |
| Celer, cut into 1-inch chunks | 500 g |
| dried Mint | 3 tablespoons |
| large Onion, finely chopped | 1 large |
| black pepper | 1 teaspoon |
| turmeric powder | 2 teaspoons |
| Lamb meat, cut into cubes | 750 g |
| water | 4 cups |
| salt | 2 teaspoons |
| lemon juice | 1/4 cup |
| vegetable oil | as needed |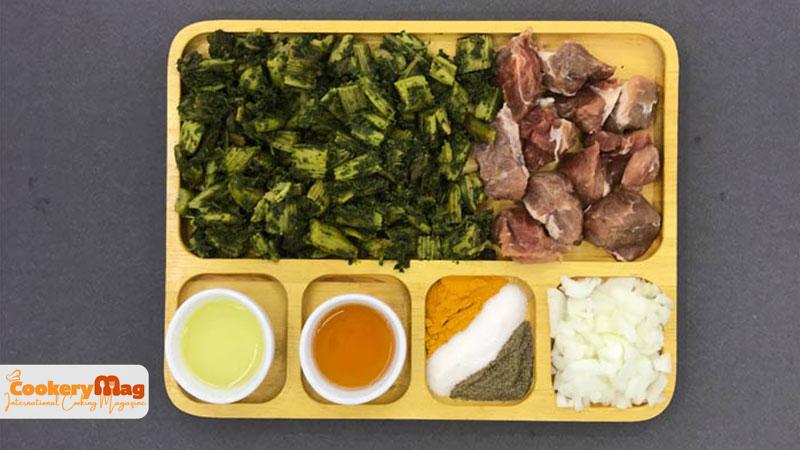 How to cook celery stew
First, prepare your herbs and celery. So, add a bit of vegetable oil into your pot and sauté your celery which you've cut each about an inch in length until it has a golden brown color.
In the meantime start preparing your parsley. add 500 grams of your finely chopped parsley to another pot and dry frying it for about 7 to 10 minutes. During this process, a lot of the extra moisture from the herb will evaporate. Then, add about half a cup of vegetable oil to it. And fry your parsley for about 5 minutes until it has dark green and beautiful color.
Now, add your fried celery to your parsley pot and turn off the heat. Next, Add dried mint. (Make sure you add mint after you've turned off the heat because if you over-fry, it will make your stew bitter). When your vegetables have been prepared, let's prepare the meat.
To avoid wasting oil, In the pot you've fried the celery, add a chopped onion and sauté it until the pieces have softened. Then add turmeric powder and black pepper. And give it a little mix. To it add your boneless lamb cubes. Once the meat is brown, Pour about 1 liter of water and season it with salt. Give everything a nice mix and leave it to simmer for about 30 to 40 minutes.
Final step for cooking Khoresht Karafs
In this step, add your pre-prepped fried vegetables to the meat and stir them together. Again cover the pot, lower the heat and leave to simmer for about 90 minutes to 2 hours. Actually, the longer you allow your stews to cook not only would the flavors develop but the consistency will be perfect and the end result will be very delicious Khoresht Karafs😉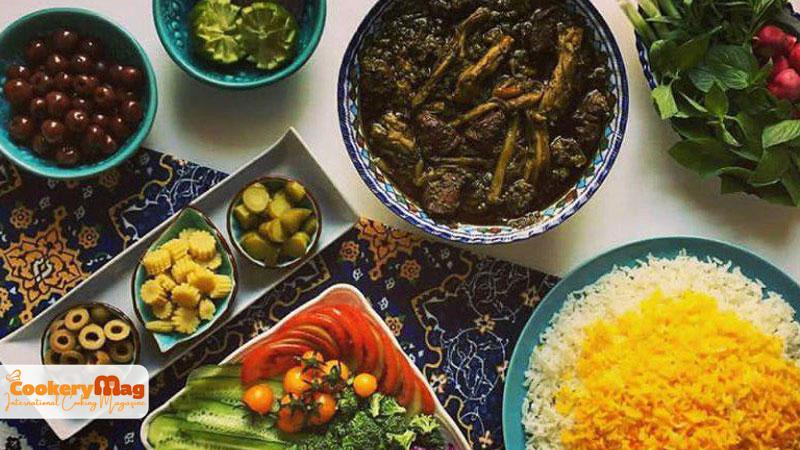 Your Khoresht Karafs is ready to be served! Give it a nice and gentle stir and before turning off the heat, pour a little bit of lemon juice then serve it along with Persian steamed rice.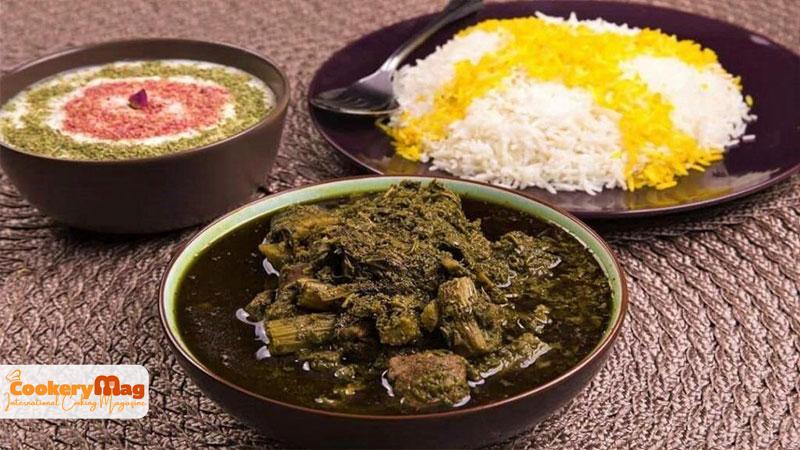 You must serve Khoresht Katafas along Persian rice and Doogh as drink.