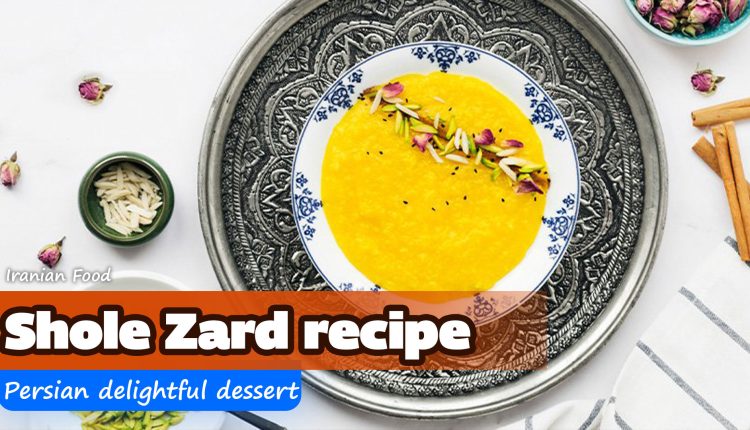 Shole zard recipe, Persian delightful dessert
Shole zard is a traditional Persian dessert which is also called Persian saffron rice pudding made by rice and saffron. In Iran, people serve this special dessert on special days such as Ramadan for Eftar. Also they distribute among their neighbors as Nazri for free.
Shole zard is not hard to cook with this recipe that I share with you in Cookery Magazine. Persian saffron rice pudding has a very light and delicate texture so I suggest you to try it.
Shole zard ingredients for 4 people
| | |
| --- | --- |
| Rice | 1 cup |
| Brewed Saffron | 1 cup |
| Water | 7 cup |
| Sugar | 1,5 cup |
| Rose water | half a cup |
| Slivered almonds | 4 tablespoon |
| Ground cardamom | 4 tablespoon |
| butter | 50 gr |
Persian saffron rice pudding recipe
Soak your over a night but If you don't have enough time, soak it for at least 3 hours. rinse the rice in water a few times. drain all the water. then put the rice with 7 cups of fresh water in a nonstick pot on medium heat and let it cook for 1 hour.
Now, Put your slivered almonds in a bowl and soak it with half cup of rose water in a bowl. It will gives you an aromatic Shole zard at the end.
After 1 hour, rice is completely tender (to make sure, push one of the rice grain with your hand, if it fall apart and has sticky texture your rice is ready) and most of the water is removed.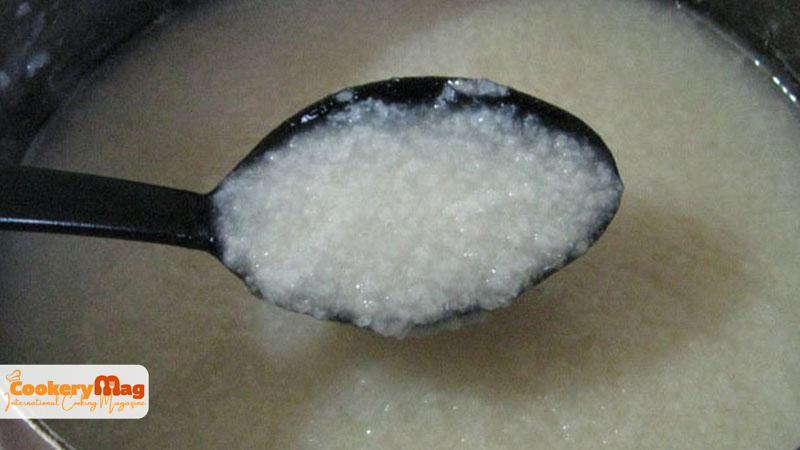 add brewed Saffron to your rice and stir gently with wooden spoon due to it doesn't let the mixture stick to the bottom of the pot. After 10 minutes add sugar and again stir for 15 minutes.
Never add Saffron after sugar, because sugar doesn't let the saffron to give perfect yellow color to Shole zard.
It's time to add slivered almonds, the other half cup of rose water, ground cinnamon and butter. (don't forget to rinse and drain your slivered almonds). Put all these ingredients in pot and cover the pot for 15 minutes but remove it of the heat. during this time It will brew with its own heat.
serve your Shole zard in small bowls and you can garnish it with ground cinnamon, slivered almonds and pistachio. also dried rose leaves is a perfect option for garnishing it!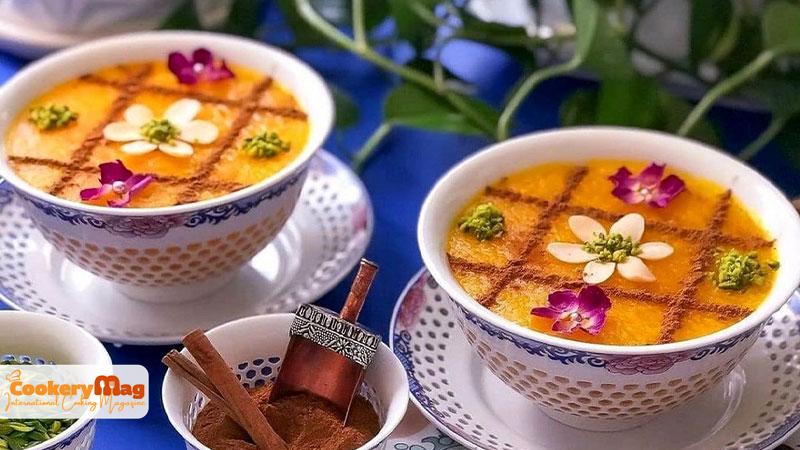 I hope you like this amazingly delicious Persian dessert. Write for me your suggestions. 🙂