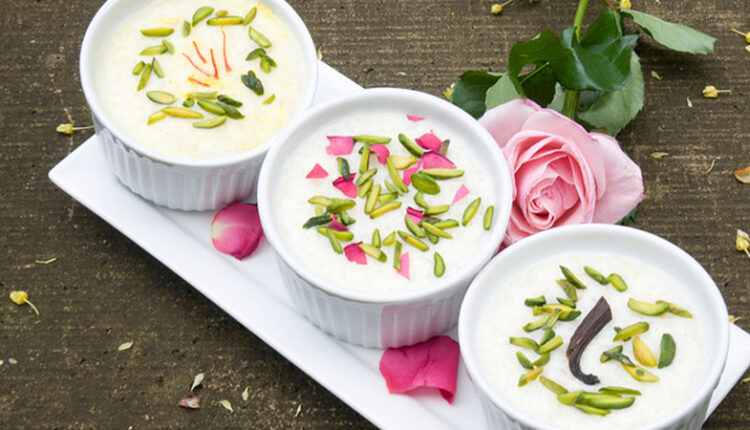 Ferni Recipe, make a delightful Persian soft dessert
Ferni is a popular Iranian dessert. This dessert is a lot like Indian food, kheer or Phrini, except that in Iranian recipes, instead of using broken rice it rice flour is used for the preparation. Ferni has a very soft texture, and Persian people use this soft dessert for breaking their fasts in Ramadan. In fact, it is the best choice for Iftar tables in Iran. The taste is so attractive and delightful that many people love this rice pudding. Also, since Ferni is a soft dish cooked for kids, it is very easy to digest for kids and has many properties for them.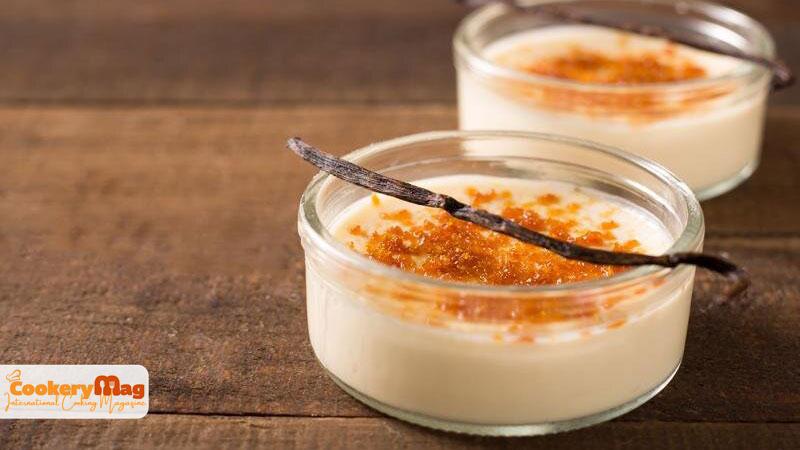 The ingredients of Ferni are very simple; you can find them everywhere. People serve this soft dessert in different ways; for example, they add ground almonds to the rice pudding, especially when preparing it for kids. another Persian dessert like Ferni is Shir Berenj. They have the same ingredients, but in Shir Berenj, we use whole rice grains instead of rice flour. Today in Cookery Magazine, we share simple and fast Ferni recipe. Stay with us.
ingredients
| | |
| --- | --- |
| Milk | 4 cups |
| Rice flour | 1/5 cups |
| Rosewater | 2 Tbsp |
| sugar | 8 Tbsp |
| Brewed saffron | as your desired |
Instruction
first step
Pour the milk into a pot and put it on low heat; add sugar gradually and stir until it dissolves in the milk completely. Then add the rose water and rice flour and stir them.
second step
Then mix the ingredients slowly, so there are no lumps in the milk and continue to stir; reduce the heat until the milk boils. You must constantly stir the ingredients so that they do not stick to the bottom of the pot until they become thick.
third step
After the pudding Rice has thickened( be careful not to harden it too much because it will become a little harder when the Ferni cools down), take the pot off the heat and set aside, but continue to stir. For this reason, we continue to stir because the pudding rice is still hot and will sink if left.
fourth step
You can have a Two-color Ferni. For this work, pour half of the rice pudding into a bowl, add saffron and mix well. After the Ferni cools down, you can first pour the white rice pudding into a bowl and then pour the colored. Depending on your taste, you can serve this favorite dessert hot or cold.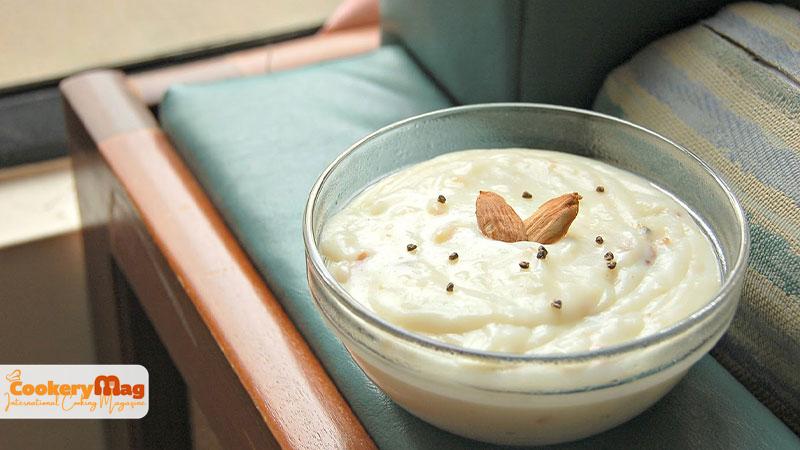 Frequently asked questions
what is the difference between Ferni and Shir Berenj?
In Shir Berenj is used whole rice grains instead of rice flour.