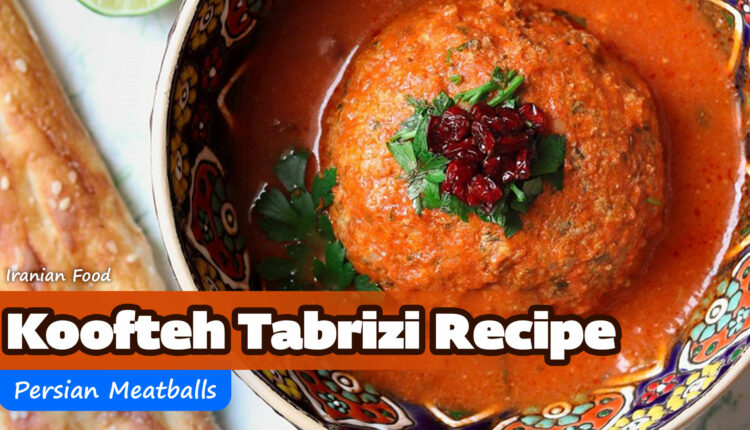 Koofteh Tabrizi Recipe, a unique meal for unique guests
Tabriz's foods are popular among people due to their unique taste and aroma. Undoubtedly, Koofteh Tabrizi, dating back many years in Iran, is the most famous. Persian people have various Koofteh recipes such as Koofteh Berenji, Koofteh Nokhodchi, Koofteh Rizeh, etc.
Today we are going to make the most delicious one or Koofteh Tabrizi. It's undeniable that making Koofteh Tabrizi needs skill, and only professional chefs can cook it. Still, by reading this recipe in Cookery Magazine you will be able to make it just like an expert chef.
Koofteh Tabrizi Ingredients
| | |
| --- | --- |
| Split peas | 1 cup |
| Onion | 1 large |
| Eggs | 2 |
| tomato paste | 2 tablespoons |
| ground cumin | 2 teaspoons |
| turmeric powder | 2.5 teaspoons |
| sea salt | as needed |
| black ground pepper | 1 teaspoon |
| dried barberries | 3 tablespoons |
| basmati rice | 1 cup |
| ground beef | 2 lbs. |
| green onion | 1 cup |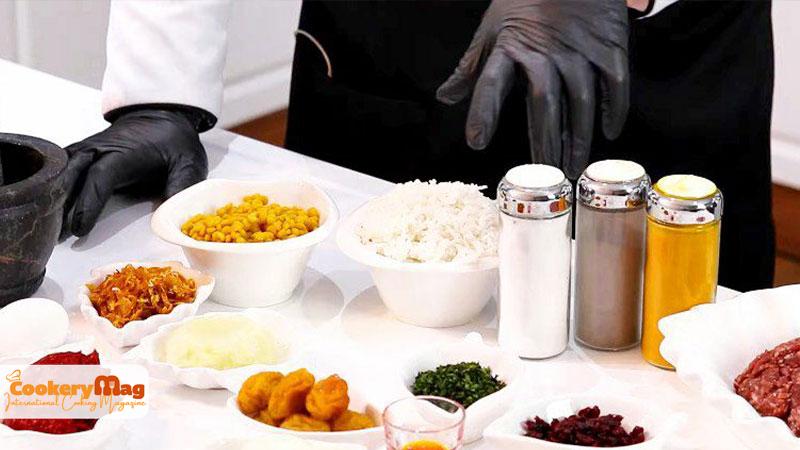 How to start cooking Persian Meatballs
To get started, cook your split peas in 2 cups of water over medium heat for 20 to 30 minutes until they become overcooked and mushy. The cooking time of split peas really depends on their quality and age, so it may take you longer or shorter to cook them. Later add your cooked split peas into a food processor or blender and let them ground for 30 seconds. You may use a potato masher if you don't have access to a blender. Set aside your split peas mixture.
Making beef ready for Koofteh Tabrizi
Add 2 pounds of ground beef Along with half of a large onion into your food processor or blender. Let the food processor run for about 1 minute as there aren't any bits or pieces of onion left in your mixture. This will help the meatball shape and prevent it from falling apart. Fry the remaining half of your onion with olive oil and add 2 tablespoons of it along with 1 cup of chopped Green onions into a large bowl. Green onions will help to lighten the taste and aroma of the meatballs.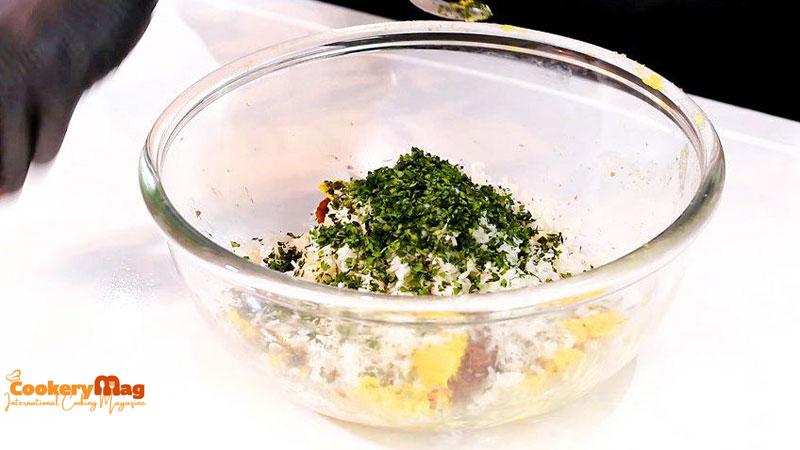 Crack your eggs into a small ball. Add your spices which include one and a half teaspoons of turmeric powder 3 teaspoons of black ground pepper, and one and a half teaspoons of sea salt or less; add 2 teaspoons of ground cumin to the ball and make it really well. Use a whisk or fork to achieve a homogeneous mixture. And add it to your ground beef mixture.
Need the meatball mixture with your hands several times to blend well.
How to Globe Koofteh Tabrizi
Comes from the part that the name Koofteh ( to be beaten) comes from. Pick up a handful of the ingredients. Raise it above the bowl level and throw it back in the bowl; repeat this with the rest of the batter. Picking and throwing down will be done several times until you have a smooth piece that easily sticks together and will not fall apart when you pick it up in your hand. To form meatballs, take a generous amount of mixture formed into a disk play a handful of stuffing in the middle of it and try to make its meatballs.
You can use Dry barber and prunes for the stuffing of your meatballs. You may also use other dried fruits such as raisins and apricots. In addition for a crispy taste, you can add nuts such as almonds and walnuts. The stuffing should give a fiesta of different tastes and textures.
The result is six meatballs the size of large grapefruits or oranges. The professional method of cooking Persian meatballs with rice is to make massive meatballs. You need to be an experienced and skillful chef or have a lot of courage and desire, and that's because if you use this amount of mixture to make one huge meatball, it will most likely fall apart in the cooking process.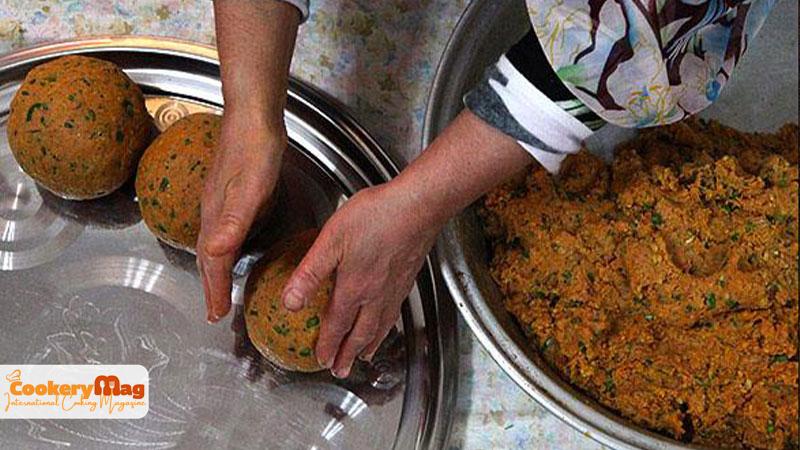 Suppose you're a risk take care and want to make one massive meatball. In that case, you need a thick fabric to contain the meatball mixture without leaking but thin enough to let the sauce do its magic. Put half of the meatball mixture inside the fabric and form a semi-sphere, place your stuffing in the middle, and put the other half on top to create a complete sphere.
Koofteh Tabrizi or Persian Meatball Sauce
Now, it's time to cook delicious meatballs and prepare the sauce. Add 1 tablespoon of fried onions, 1 teaspoon of dried Barberries, 2 tablespoons of tomato paste, and 6 cups of water into a large pot. Put it on the high hits to bring your sauce to a boil, and add in your meatballs, once the sauce thickens.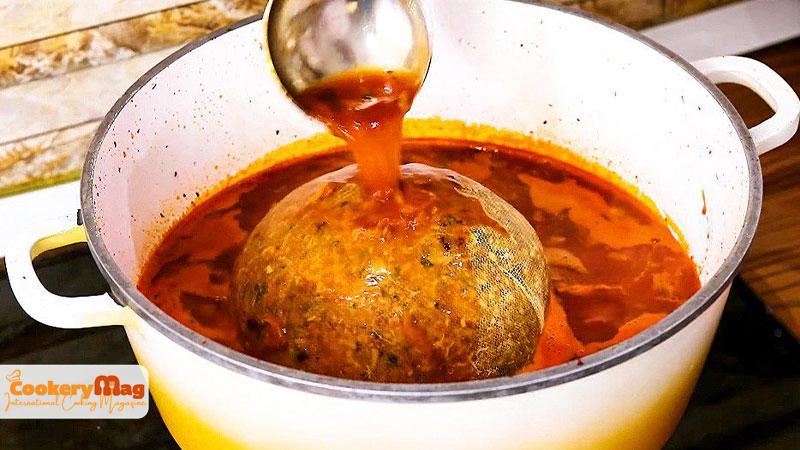 Please notice that the sauce should rise enough to cover half of the meatballs. They should cook for about 1 to 2 hours and hold their shape. (Take note that the part must have sufficient space, only as much as your meatballs.)
Serving Koofteh Tabrizi
Persian Koofteh Tabrizi is usually served along with Persian flatbread pickle vegetables, whole garlic, fresh onions, and radishes.
I hope you enjoy learning about this fabulous recipe. Write for us about your experience of cooking Koofteh Tabrizi 🙂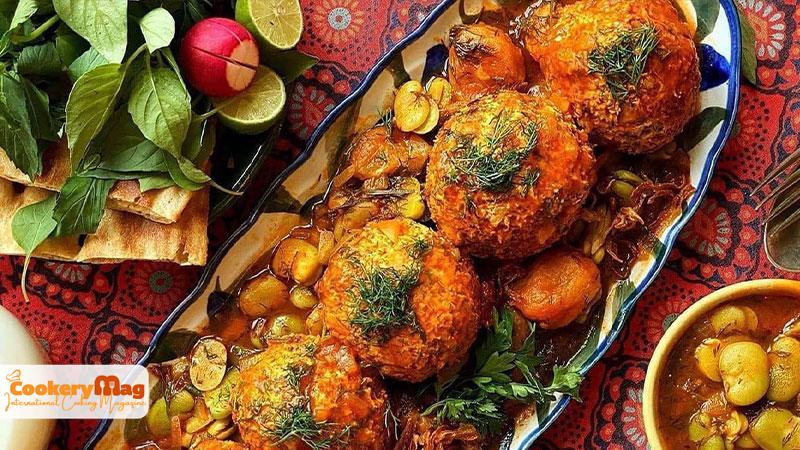 Cooking Persian Meatballs Tips:
I recommend using ground beef with less than 10% fat because the high content of fats may result in your meatballs losing their form
If you are vegan or vegetarian, you can try vegan Koofteh Berenji. The process is the same, but you can replace the eggs and beef with chickpea powder, soybeans, or tempeh.