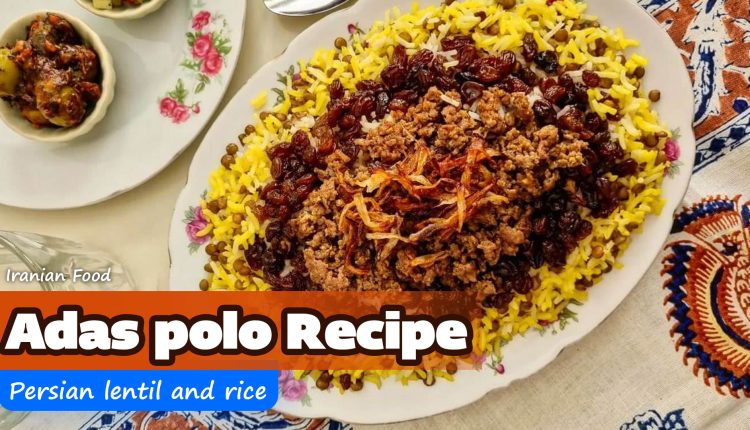 Adas polo Recipe, Persian lentil and rice
Adas Polo is a Persian Polo. One the most popular and consumption ingredient for cooking food. Iranian people use rice mostly in 2 ways, one cooked rice with Khoresht such as Khoresht Karafs, Khoresht Beh, …. as sauces ,the other one is rice mixed different beans which called Polo like Albaloo Polo, Havij Polo, … .
In this article of Cookery Magazine, I will tell you a perfect recipe of Adas Polo which is made of rice and lentil. Adas Polo is really delicious and is made in Iran for their cultural Isalamic ceremonies as Nazri (a kind of food, people distribute among others freely)specifically in Moharram.
Ingredients of Adas Polo
| | |
| --- | --- |
| Rice | 3 cups |
| Lentil | 2 cups |
| Ground beef | 250 grams |
| Onion | 2 medium size |
| Dried raisin | 4 tablespoons |
| Slivered pistachio (optional) | half a cup |
| Brewed saffron | as needed |
| Butter and vegetable oil | as needed |
| Salt and pepper | as needed |
| Turmeric powder | as needed |
First step for cooking Adas Polo is soaking the rice with 1 teaspoon of salt in water for at least 1 hour.
Also It's better to soak your lentil in water from the night before you want to cook Adas Polo and change the its water time to time.
But if you don't have enough time, you can skip it.
Put the lentil in a pot, add 2 cups of water and put it on a low heat. Let it cook for 35 to 40 minutes. Don't forget to check the lentil after 30 minutes and if it has been softened, put it aside.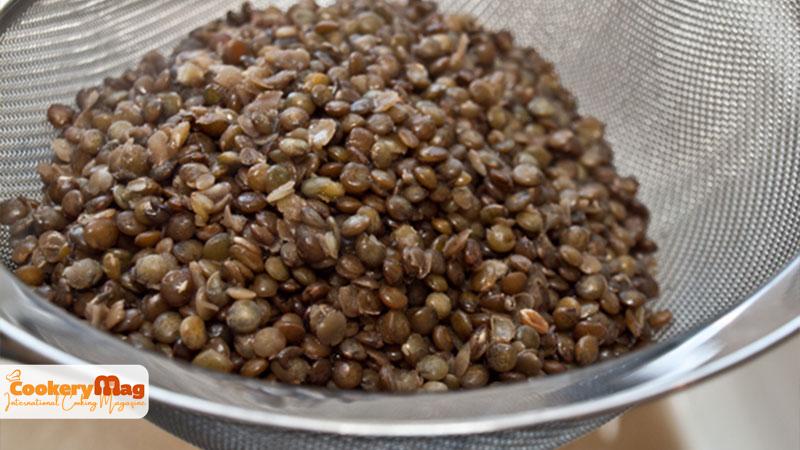 Now, you should cook your rice, so pick a pot and add your drained rice with water about 1 knuckle from the top of rice.
Also add 2 teaspoons of salt and 1 tablespoon of vegetable oil or butter. After about 5 minutes, add your cooked lentil to rice and stir a bit.
when you want add the cooked lentil to rice, you must drain your lentil and get rid of the lentil's water. Because It will splodge the Adas Polo
Wait until there's no water in your pot, then cover your lid with a towel and put it on the pot. Let it cook for 40 to 50 minutes.
Traditional way for serving Adas Polo
While the Adas Polo is cooking you have enough time to make different ingredients to garnish it by.
Slice your 1 of your onions in medium chunks. Put 1 tablespoon of vegetable oil into a pan and when the oil starts sizzling, add the sliced onion. Stir gently and take it off the heat when it becomes golden.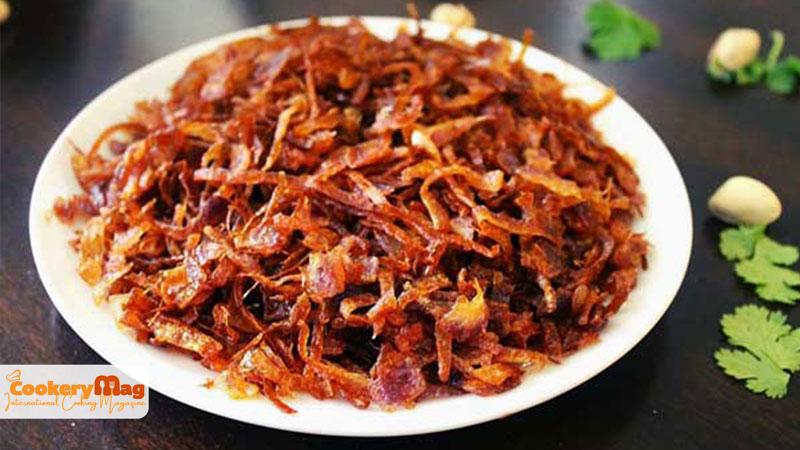 Pick the other onion and cut it into small cubes. Put it in pan which includes oil. After the onion softened, add the ground beef with 1 teaspoon of turmeric powder, pepper and salt. You can also add cinnamon powder if you like.
Stir the mixture, cover the pan with a lid and let the ground beef cook for about 15 to 20 minutes. Finally add a teaspoon of brewed saffron. The ground beef is ready too.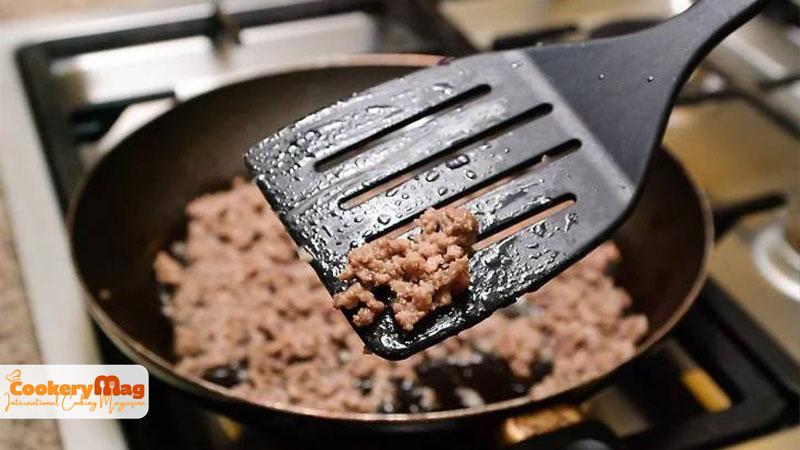 Here, fry the dried raisins in vegetable oil for 3 to 5 minutes. Put it in bowl aside. Fry your slivered pistachio for 1 minutes and again put it aside.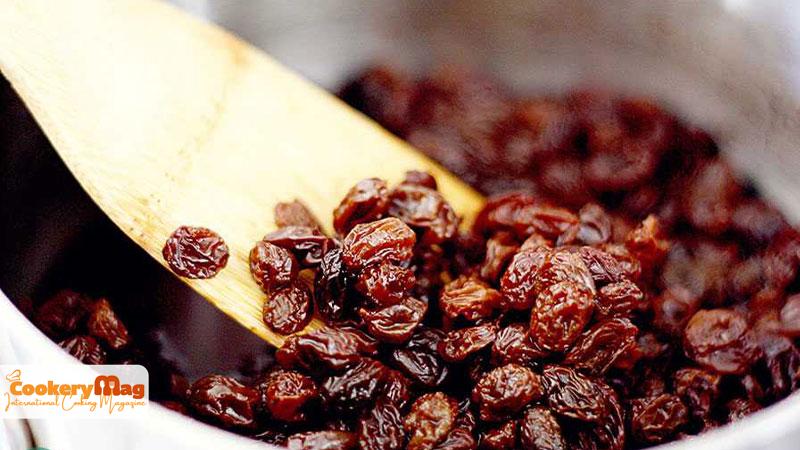 Now the Adas Polo is ready. Serve it in a dish and garnish your Adas Polo with all the ingredients you've made as you wish.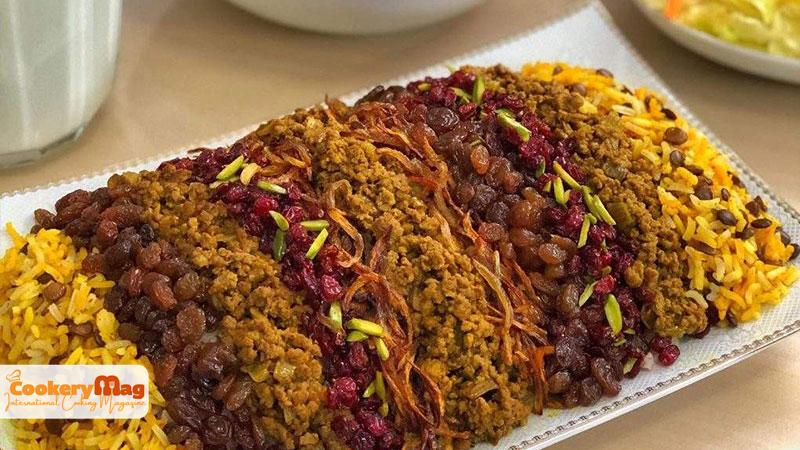 I hope enjoyed preparing this dish and as final touch let me tell you a secret. Serve this food along with date due to its sweetness will make a perfect mixture with Adas Polo.
We value your feedback. Please tell us how we are doing!