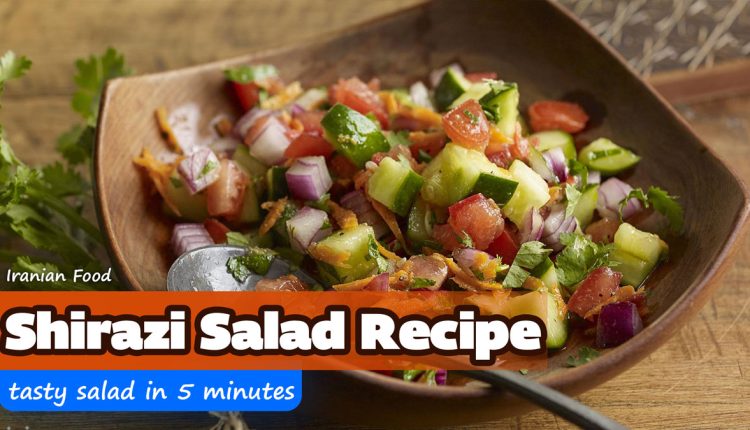 Shirazi Salad Recipe, Make tasty salad in 5 minutes
Shirazi Salad is a popular and traditional salad in Iran. You can make Shirazi salad in a short time. also It's perfect option to replace other salads such as Greek salad.
Shiraz is city in Iran and the birth place of this salad but People all over Iran serve Shirazi salad besides their main course. In this article of Cookery Magazine, you learn to prepare this salad for 4 people. Let's do it!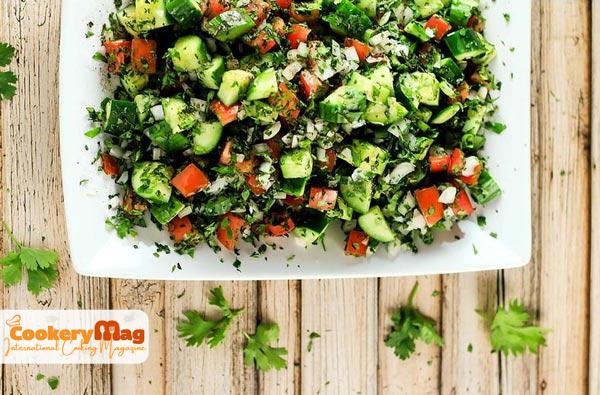 Ingredients of Shirazi salad
| | |
| --- | --- |
| Cucumber | 3 large |
| Tomato | 1 |
| onion | 2 large |
| salt and Pepper | as needed |
| verjuice | 3 – 4 tablespoon |
| dried mint | 1- 2 teaspoon |
It's better not to peel the cucumber due to Its advantages, but If you don't like it this way, Peel off the cucumbers. Cut the cucumbers into small cubes and put them aside.
Then cut the Tomato and onion into small cubes. Take note that tomato, onion, cucumber should cut into the same size otherwise your Shirazi Salad won't look good.
Pick a bowl and put all the ingredients in it. add salt, pepper, dried mint and mix gently.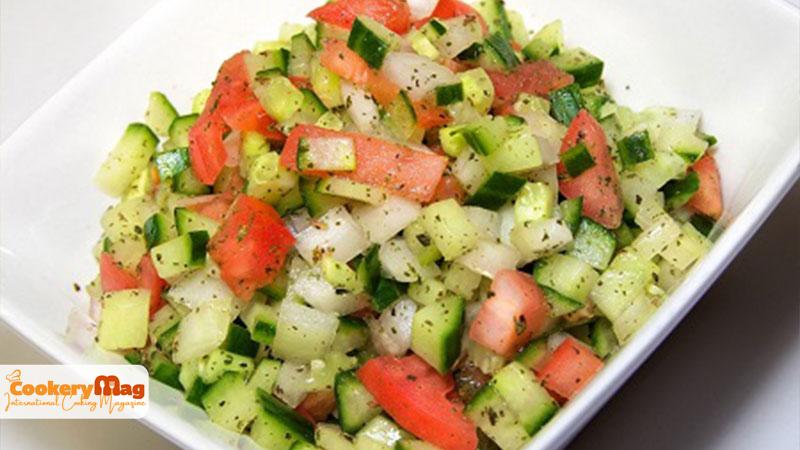 Shirazi salad sauce
you may easily add just verjuice to your salad as sauce and If you don't want it to taste sour, add less verjuice.
Also lemon juice is another option as sauce for Shirazi salad.
Or you can mix 2 tablespoon of mayonnaise with 1 teaspoon of lemon juice and add it to your Shirazi salad.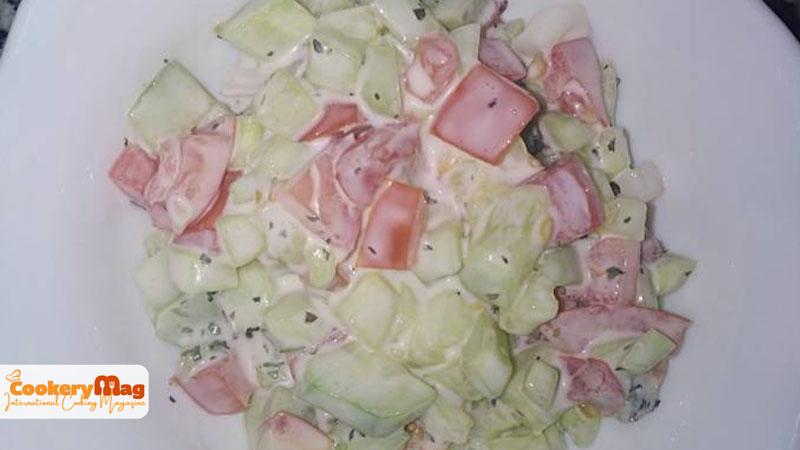 We hope you enjoy the wonderful taste of this salad. Comment us your suggestion and opinion 👇🧡