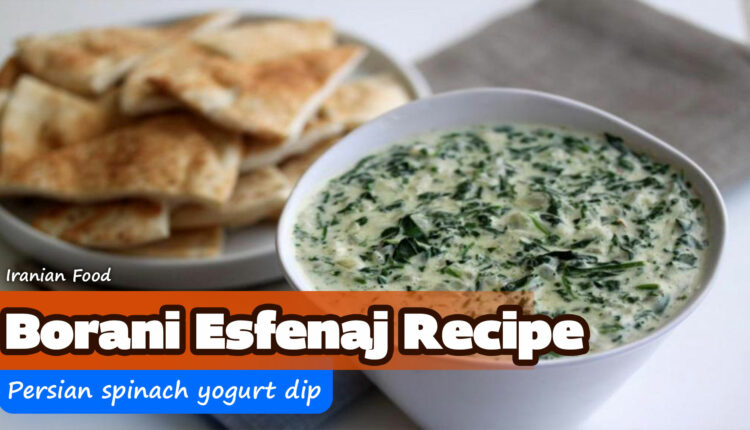 Borani Esfenaj Recipe, a special flavored Persian spinach yogurt dip
Borane Esfenaj is a great Persian dish. Actually Borani is a mixture of a vegetable and yogurt. Iranian people serve Borani along their main dishes. But I think Borani is a perfect and healthy snack specially with pita chips. You can make Borani with different ingredients such as eggplants, pumpkin, beetroot٫ spinach and so on. In this article of Cookery Magazine, we will learn to cook Borani with spinach.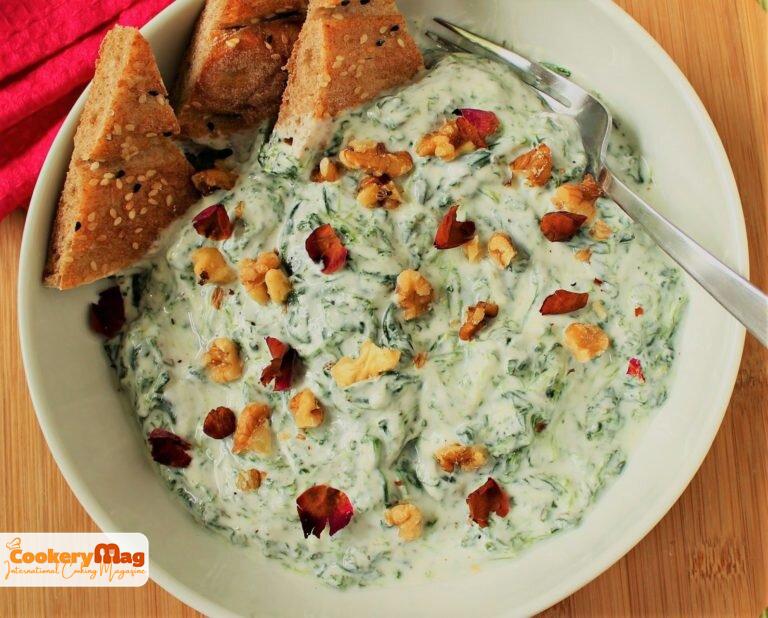 Persian Spinach dip is the most delicious and popular one due to its flavor and texture. Also as you know spinach is full of vitamins.
Ingredients of Borani Esfenaj
| | |
| --- | --- |
| Spinach(baby spinach is a better option) | 1 kg |
| Greek yogurt | 2-3 cups |
| Garlic | 3 cloves |
| Salt | as needed |
| Pepper | as needed |
Spinach in Persian Borani
Wash the spinach and dry it. Then chop up the spinach into large pieces.
You should cook the chopped spinach in a pot with no oil and stir it slowly time to time. While it's cooking, you'll a little juice from spinach. Cook it until all juice evaporated. Turn the heat off. and let it to cool.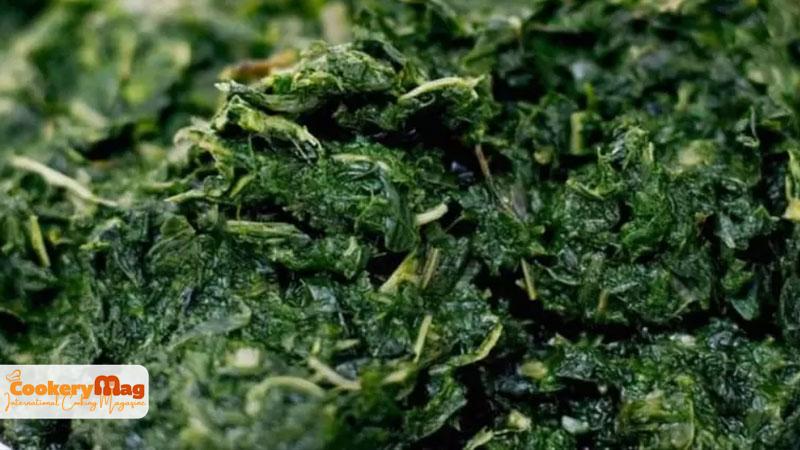 If you want your Borani look better, mash the cooked spinach.
Grate the garlic cloves and add the it to spinach. Stir a bit then add the Greek yogurt. Finally, season your Borani Esfenaj with salt and pepper. Hot Borani tastes really good so if you prefer hot food, add pepper 2 tablespoons. Mix all the ingredients together well and now Your Persian spinach yogurt dip is ready! hope you like it.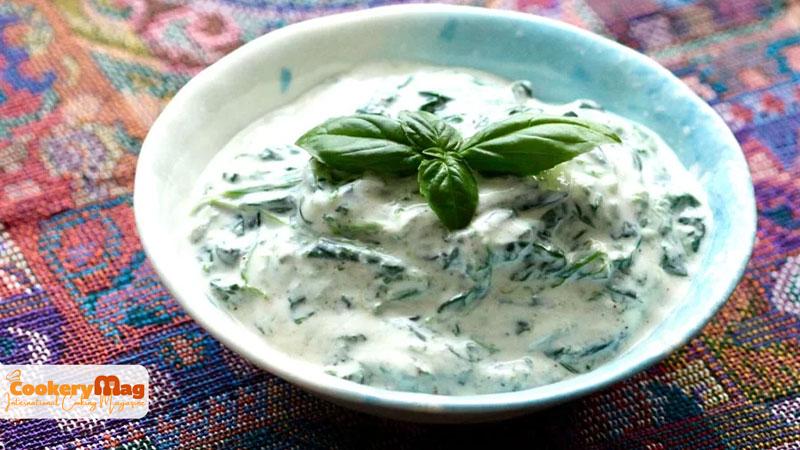 Tips for cooking Persian spinach yogurt dip:
In Tabriz city, people add mashed walnut to Borani Esfenaj.
Dried mint adds a nice aroma to your dip. you can add 1 teaspoon of it.
You can garnish Spinach dip with barberries.
If you want to make this dip time to time, cook spinach and freeze it. so you will be able to make a Borani quickly just by adding yogurt to it.