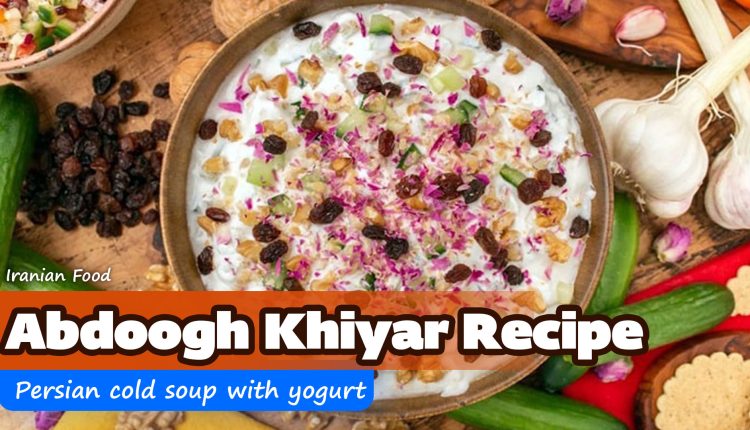 Abdoogh Khiyar Recipe, Persian cold soup with yogurt for summer
Abdoogh Khiyar is a fast Persian soup made of cucumber and Doogh (Read the Doogh recipe here). This easy soup must become a global soup. This Persian soup is a nourishing soup for hot days in summer. It will be a meal and also Sufficient water to the body. you can make it when you don't have enough time for cooking. In Cookery Magazine, I will tell you the traditional Abdoogh Khiyar recipe.
Abdoogh Khiyar ingredients:
| | |
| --- | --- |
| Yogurt | 250 grams |
| Doogh or cold water | 1 liter |
| Cucumber | 3 |
| Ground walnut | 100 grams |
| Raisin(optional) | 50 grams |
| Dried mint | 3 tablespoons |
| Cream | 50 gram |
| Pepper and salt | as needed |
| Dried rosé leave (optional) | 1 tablespoon |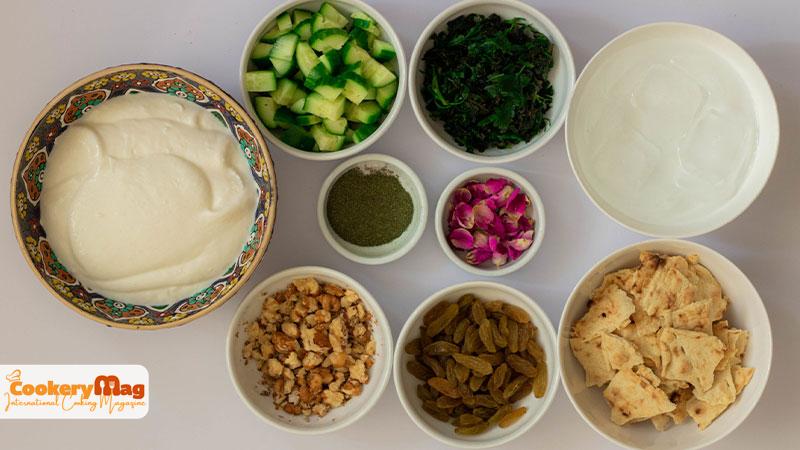 As first step for preparing Abdoogh Khiyar, pick a bowl and put yogurt(It's better to use Greek yogurt) in it. Stir the yogurt to have a soft and consistent mixture. Then add the cream and again stir for about 3-5 minutes.
Here, cut the cucumber into small cubes. Or grate the cucumber. Add it to yogurt. After that add your dried mint. (Dried mint reduces the bloat and cold nature of food)
Adding raisin and walnut is optional but it will taste perfect, if you add them.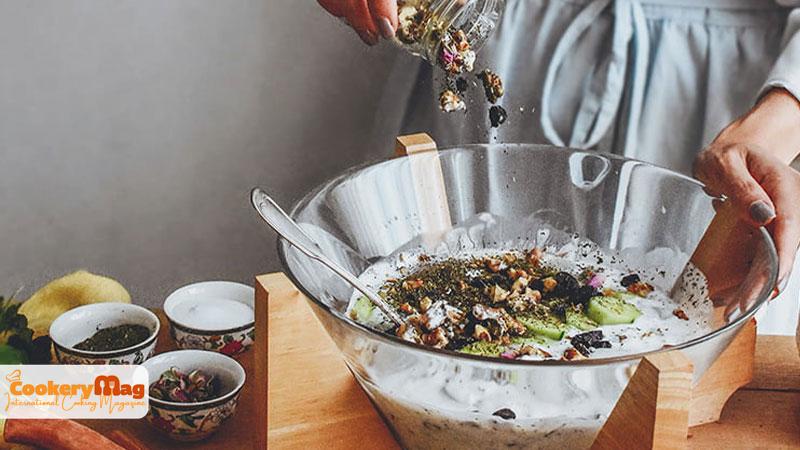 Finally, mix all the ingredients and add cold water or Doogh. You may add ice to it for having a cold food.
Your Abdoogh Khiyar is ready! Garnish it with basil٫ pennyroyal and dried rose leaves. People in Iran serve this soup with crispy bread such as dried Lavash.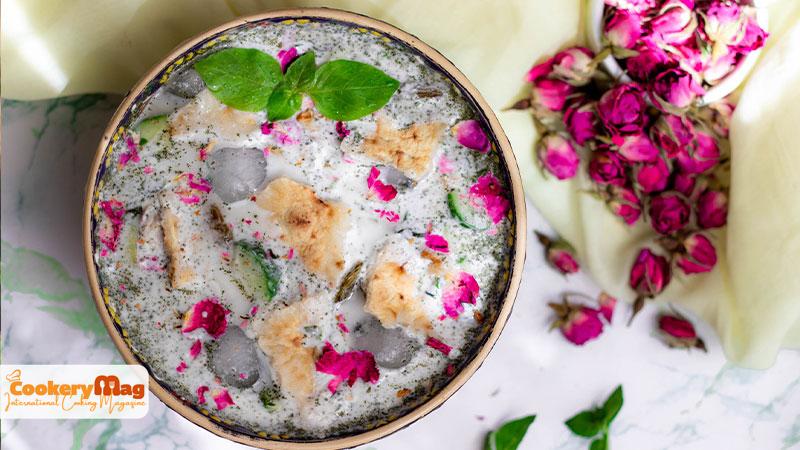 I hope you enjoy this food. don't forget to suggest this amazingly delicious food to others.
Frequently & Asked Questions
What is Abdoogh Khiyar?
Abdoogh Khiyar is a fast Persian soup made of cucumber and Doogh (yogurt and water)