Adasi Recipe, a Complete breakfast with Persian lentil soup
Each country has its own special breakfast menu and Adasi is a traditional breakfast in Iran. The main ingredient in Adasi is lentil which makes it taste like heaven, besides it's nutritious. Also this can be a light meal for dinner or lunch.
You may cook Adasi with mushroom, potato or other ingredients but I will tell you a perfect and fast recipe to prepare it in Cookery Magazine.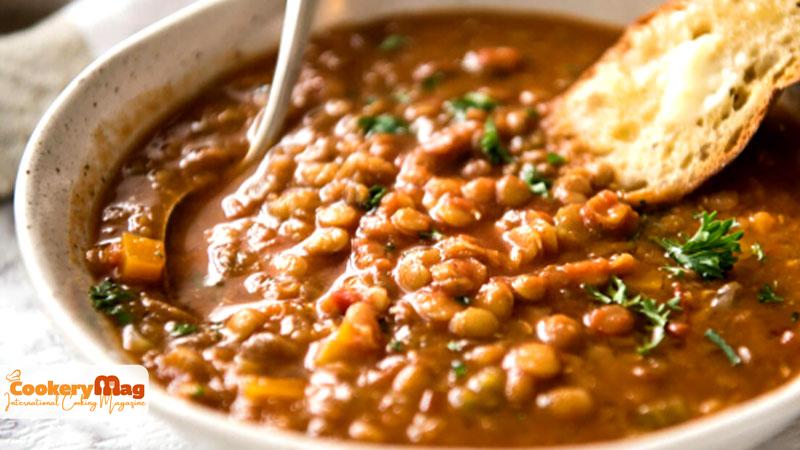 Adasi Ingredients
| | |
| --- | --- |
| Lentil | 2/5 cups |
| Potato | 1 large |
| Onion | 1 large |
| White flour | 1 tablespoon |
| Olive oil | 3 tablespoons |
| Tomato paste | 1 tablespoon |
| Salt and pepper | as needed |
| Turmeric powder | as needed |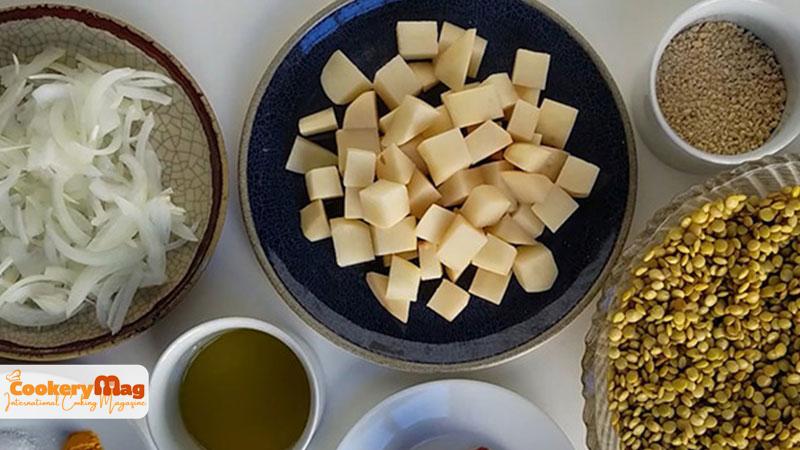 Traditionally for cooking Adasi, soak lentil in water for 30 minutes to 2 hours based on the time you have. Then wash and drain it in colander.
Cut the onion into small cubes and fry it in a pot with 1 tablespoon of olive oil. After about 5 minutes, add 1 teaspoon of turmeric powder and 1 tablespoon of tomato paste then stir a bit. You must wait until the tomato paste is fried well. Tomato pastel gives a vibrant color to your Adasi.
It's time to add the main ingredient or lentil. Add lentil with a teaspoon of salt and pepper (you can add more if you like) to your pot which includes tomato paste and onion. Stir a bit then add 6 cups of water and cover the lid on low heat.
Fry white flour with 1 tablespoon of olive oil in another pan. Then add it to your pot.
Finally, cut the potato into cubes and wash it with cold water. When the lentil is semi-cooked, put the potato in the pot and let them cook together for about 30 minutes. You may also add mushrooms which the best for adding it is ten minutes before serving Adasi.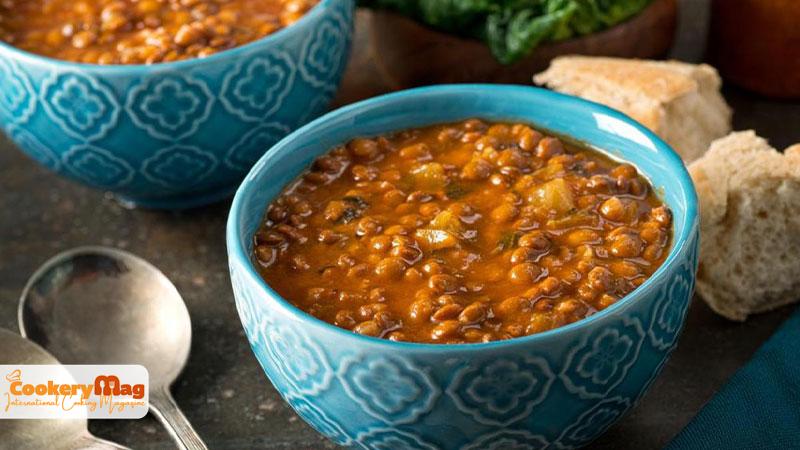 Garnish your Adasi with lemon and parsley. I hope you like it