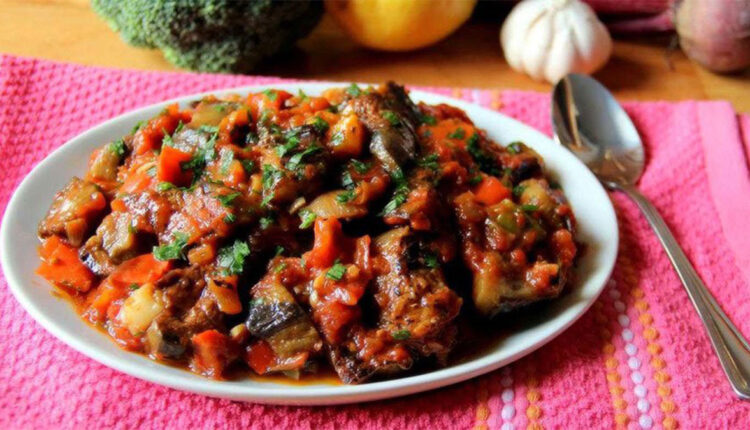 Yatimcheh Recipe, a comforting and economical Persian Aubergine stew
Today we want to introduce a Persian dish with a very simple recipe. Yatimcheh is one of the traditional Persian dishes that is prepared very quickly. If you are a fan of quick recipes, Yatimche is the best choice, Because it does not take much time and has simple, easily available ingredients.
This delicious dish is ideal for vegetarians Because no meat is used in this dish. The main ingredients of Yatimcheh are eggplant and tomato. This dish is a favorite among Iranian because it is comforting, economical, and easy to prepare. Follow the instructions in the Cookery Magazine to learn how to prepare Yatimcheh.
ingredients
| | |
| --- | --- |
| eggplant | 4 |
| tomato | 4 |
| onion | 2medium size |
| garlic | 4cloves |
| salt,pepper, turmeric | as needed |
instructions
First, cut the eggplants into small cubes and set them aside.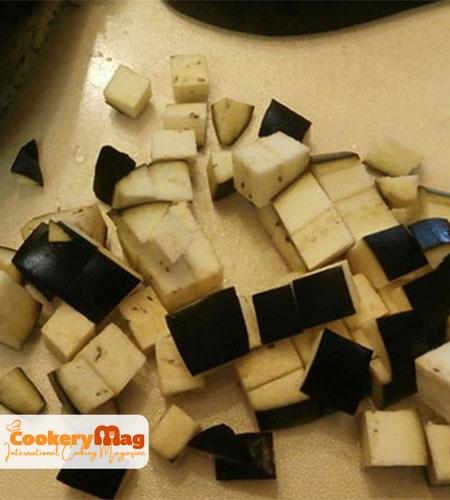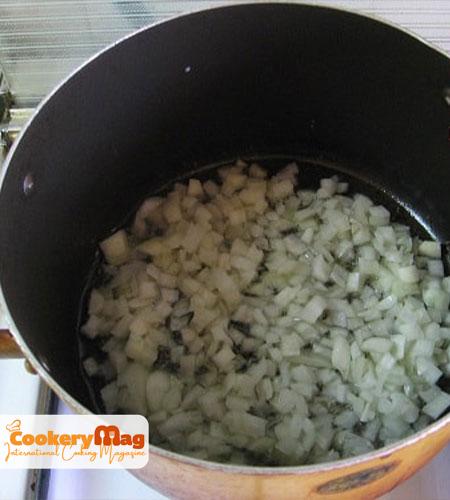 Then chop the onions and fry them in a frying pan until soft and golden. When the onions are fried, remove them from the pan and set aside.
Now chop the cloves of garlic and fry them in the same pan. Be careful not to fry the garlic too much because it burns quickly and makes the food taste bitter.
Add the chopped eggplants and fry them, then add the fried onions and stir all the ingredients.
Wash the tomatoes and chop them finely. Then add to the ingredients in the pan, add black pepper, turmeric, and a little salt, and mix all the ingredients.
Now pour half a glass of hot water on the ingredients, cover the pan, and gently reduce the heat until the ingredients are cooked.
Yatimche will be ready in about 20-30 minutes. When the water evaporates and reaches the desired concentration, it is ready, and you can remove the pan from the heat. (You can also fry 1 spoon of tomato paste in oil. And add to ingredients).
Topping and serving Yatimcheh
In Iran, this kind of Persian Aubergine stew is served with different types of bread, such as Barbari, Sangak, or Lavash bread. Also, you can serve it with pickles such as Torshi Anbe and Sabzi Khordan. You can garnish Yatimche with fried mint, whey, and fried garlic.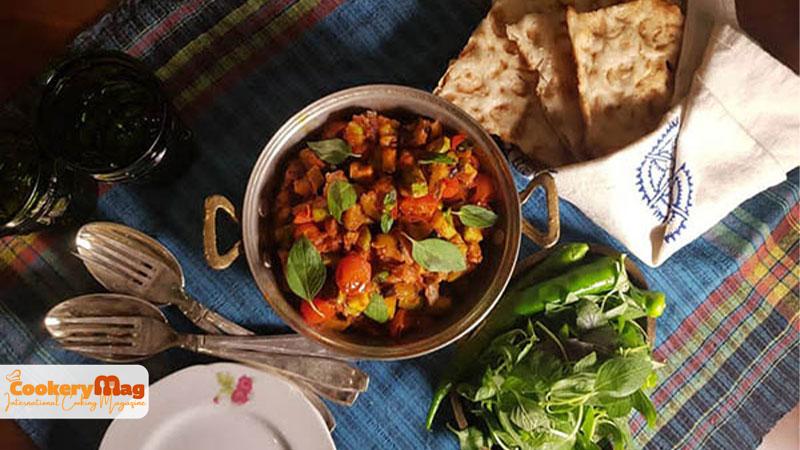 Tips for cooking Yatimcheh (Persian Aubergine Stew)
1-Since the main ingredient of this Persian Aubergine stew is eggplant, its bitterness will make the food taste bad, and no one will be able to eat it, so before using the eggplants in the food, pay attention to their appearance, never use eggplants that have green spots. When you cut the eggplants, they should not be full of seeds because such eggplants are likely to be bitter.
2- In some cities of Iran, add potatoes to the ingredients. If you want to make Yatimcheh with potatoes, for the amount of ingredients in this recipe, cut a large potato into small cubes, then add it boiled or fried.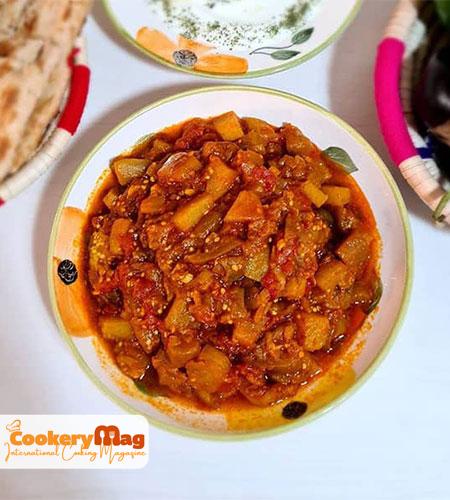 3- you can use 2 tablespoons of fresh lemon juice at the last stage to make it delicious.
Frequently Asked Questions
Is the Yatimcheh suitable for vegetarians?
Yes, it is suitable for vegetarians because no meat is used in it, and it is very low in calories.