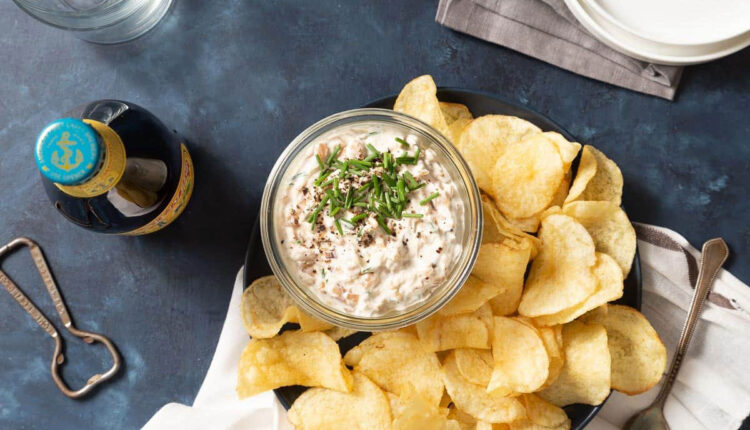 Mast o Musir | Persian Shallot Yogurt Dip recipe, best homemade Shallot Yogurt just in 10 minutes
Here, in The Cookery Magazine, we have an authentic Iranian appetizer, an amazing meal for Iranian tables which is Mast o Musir Persian Shallot Yogurt Dip.
Mast o Musir is an appetizing dish prepared by adding shallot to yogurt. Persian Shallot Yogurt Dip is a completely Iranian dessert made from mountain shallots, and only some Iranians are indifferent to its aroma and taste.
This dessert is prepared using high-fat yogurt and shallot powder. Iranian shallots (Allium stipitatum) grow wild on the foot of the Zagros mountains and are often available as dried shallots.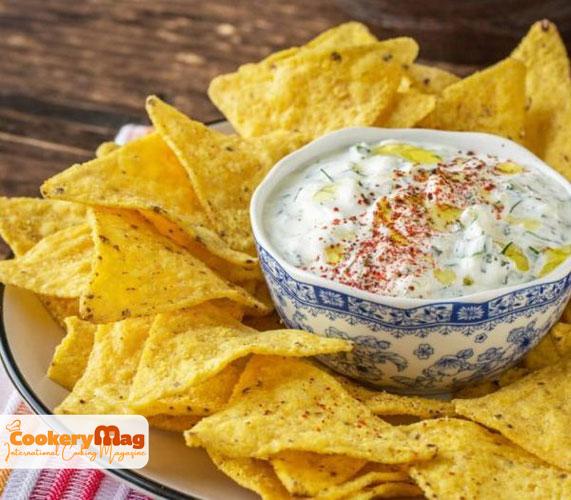 Dry shallots are mostly used in making pickles (we have had this before like torshi anbe). But in the minds of the general public, when the name of shallot is heard, everyone remembers shallot yogurt.
Therefore, to experience the unique taste of shallot yogurt, the use of Iranian organic shallots in this food combination significantly affects the taste of this product.
Usually, people eat shallot yogurt with the main meal or alone. Even many young people love to eat shallot yogurt with chips while watching football and in friendly groups.
Consuming Persian Shallot Yogurt Dip with chips and other snacks is very enjoyable and can provide pleasant and memorable moments in your friendly gatherings.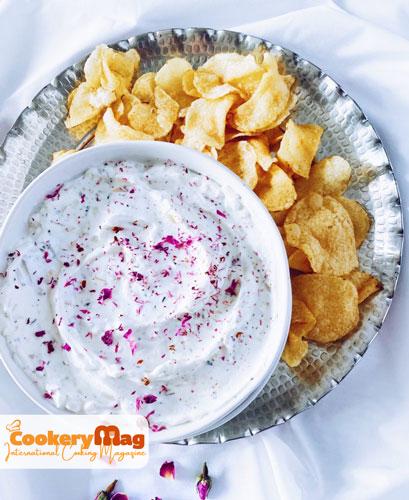 Also, Persian Shallot Yogurt Dip with chips has many fans. This traditional Iranian appetizer is used in many parties and beside many dishes.
The benefits of shallot in yogurt, which make mast o musir:
In addition to its wonderful taste, Mast o musir has many nutrients and health benefits, including iron, zinc, calcium, potassium, and phosphorus. The health benefits of Mast o Musir are eliminating allergy symptoms, rapid weight loss, blood sugar reduction, and cardiovascular health.
Milk also contains protein, calcium, potassium, magnesium, vitamins B12 and B2, and carbohydrates.
Among the benefits of Persian Shallot Yogurt Dip for the health of the body, we can mention the benefits of shallot for bone health, improving food digestion, rejuvenating the skin, strengthening hair, preventing blood cholesterol, preventing gastrointestinal cancers, and resistance to microbes.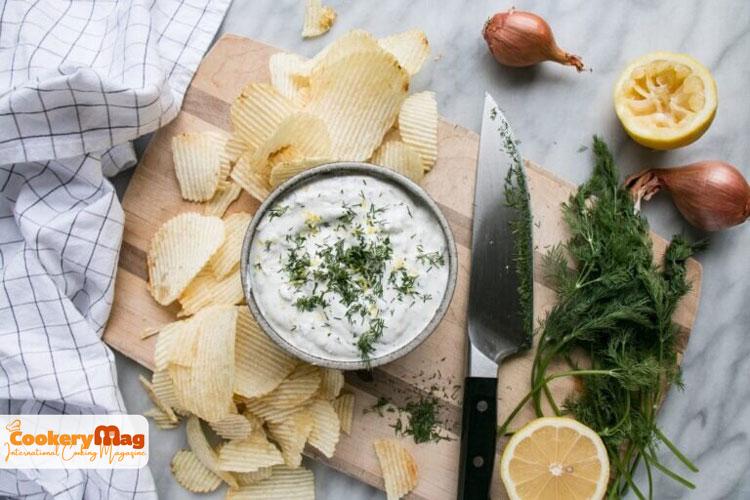 The nature of shallot is hot and dry, and shallot can eliminate the coldness of yogurt and somehow neutralize the effect of coldness, and ingredients such as vinegar and coriander balance its nature; as a result, the combination of yogurt and shallot together creates a balanced nature.
The benefits of shallot in yogurt has many benefits for our body. Mast o musir contains vitamins A and C, folate, calcium, magnesium, phosphorus, and antioxidants. Shallot yogurt consists of two components: yogurt and shallot.
Shallot is from the garlic and onion family and has the properties and benefits of garlic. One of the properties of shallots is to strengthen the immune system.
The nature of shallot is hot and dry, and ingredients such as vinegar and coriander balance its heat.
Reduces migraine headaches.
It has a significant effect in destroying liver cancer cells.
It helps treat gastric cancer, and its regular consumption prevents stomach infections.
Helps brain function and is anti-Alzheimer.
Since it contains a lot of sulfur, it helps to make the skin clearer and brighter.
Reduces blood pressure.
Disadvantages of Persian Shallot Yogurt Dip: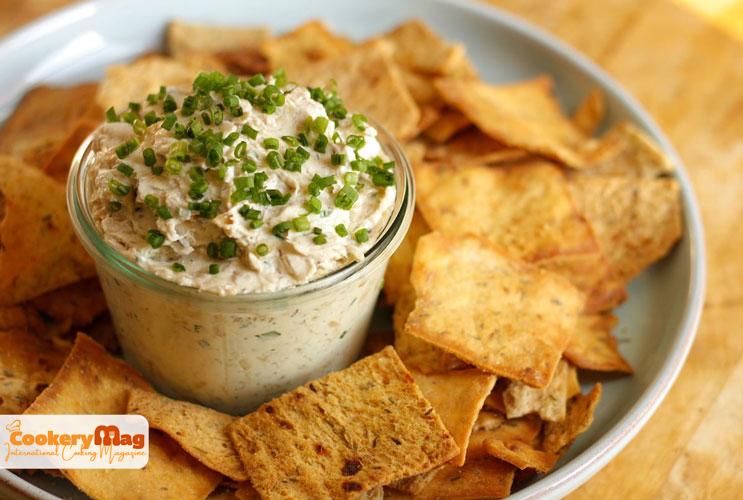 Excessive consumption of mast o musir in some people may show side effects and harm.
Among the side effects of overeating mast o musir are stomach reflux, irritable bowel syndrome, headache, heartburn, and allergic reactions in people, such as skin rashes, redness, itchy eyes, and asthma.
Ingredients for making homemade Mast o Musir | Persian Shallot Yogurt Dip:
| | |
| --- | --- |
| Shallot powder | ¾ a teaspoon |
| Salt | ¼ a teaspoon |
| Dried shallots | Half a cup |
| Low-fat yogurt | A cup |
| Black pepper | ¼ a teaspoon |
Recipes to make Mast o Musir | Persian Shallot Yogurt Dip:
The recipe for Mast o Musir is to put dry shallots in boiling water for one hour, and after one hour, chop or grate the soaked shallots.
Put shallot powder, chopped shallots, low-fat yogurt, salt, and pepper in a suitable container and mix well, and then put it in the refrigerator so that the ingredients completely mix.
Hints :
Mast o Musir needs salt, But not much
You can finely chop one or two stalks of Mast o Musir in the shallot yogurt, which has a pleasant aroma and taste and is pleasant to the palate.
If you use dry shallots (powder or shallot granules), it is better to give it a day for the powder to release its aroma in the yogurt.
Shallot yogurt with grated cucumber gets a pleasant feeling, and the mixture of the two flavours is delightful.
In addition, if you grate the cucumber with the skin, it has a more beautiful color than the peeled cucumber.
Other things that can be added to shallot yogurt or used to decorate it: Black or white pepper, dry mint, oregano, dry damask rose, walnut, boiled beet, basil, and…
Conclusion:
Thank you again for being with us with an excellent, delicious, authentic Iranian recipe. Share your experiences with us, and if you have any tips to improve the food recipe, be sure to comment; thank you.
And finally, I would like to thank those who took the time to read this article about Persian Shallot Yogurt Dip. It is hoped that among the delicious foods of different societies, Iranian food is gaining more and more fans every day.
Frequently Asked Questions:
What is Mousir?
A plant that is native to Iran with very high benefits and grows on the foot of the Zagros mountain range, which is known by the scientific name of Allium stipitatum.