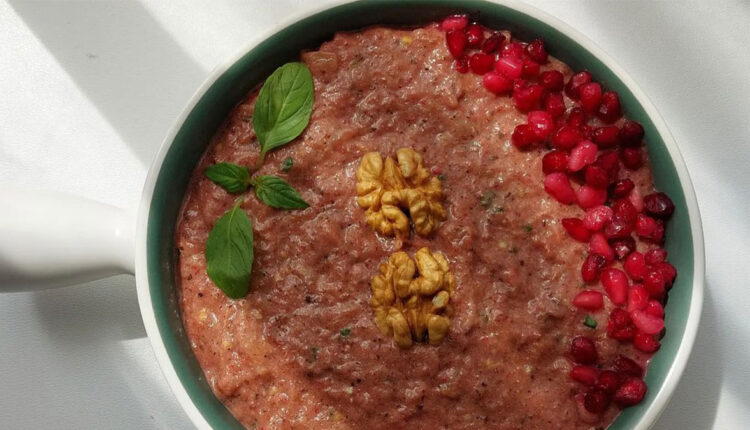 Kal Kabab Recipe, a popular appetizer from the north of Iran
Today we want to make a Fancy and truly delicious dish from the Caspian region of Iran. You're lucky to have this basic tasty appetizer recipe. Kal Kabab is one of the popular and delicious northern dishes. By hearing the name of this dish, you may think it is a kind of grilled meat, but it is interesting to know the main ingredient of this dish is eggplant.
Kal Kabab is similar to Mirza Ghasemi and is served as an appetizer in northern cities such as Gilan. Northerners most use grilled eggplant in their dishes. Also, they use a lot of herbs and garlic. In fact, these kinds of dishes are ideal for vegetarians Because they are low in calories.
Kal Kabab combines roasted eggplant, ground walnut, pomegranate juice, and herbs, and I think pomegranate juice gives a unique taste to this dish. As always, I have to say northern people in Iran use local fragrant. Since these herbs are not specifically known in other parts of the world and belong to the northern regions of Iran, you can use available herbs in this recipe, such as mint and parsley.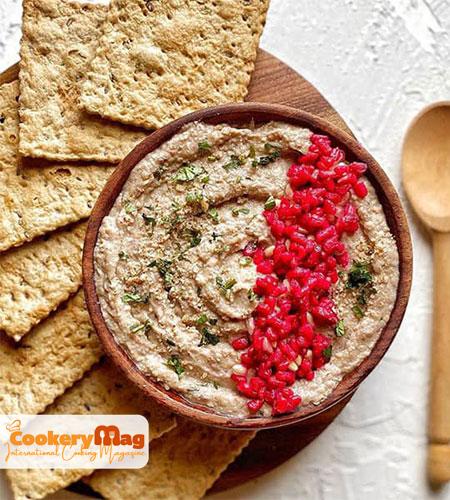 So What are you waiting for? Nothing can be better than experiencing and trying new things. Let's go to introduce you to the recipe for one of the best northern dishes in Cookery Magazine.
ingredients
| | |
| --- | --- |
| Eggplant | 6 |
| Walnut | 100 gram |
| Garlic | 6 cloves |
| herbs (fresh mint and parsley) | 1 cup |
| salt and pepper | as needed |
How to make Kal Kabab
First step
First, put the eggplants with the skin on the charcoal grill or a stove until they are grilled. If you don't like eggplants to have a smoky taste, like Mirza Ghasemi, make sure to grill them in the oven because this way, the eggplants don't get a smoky taste.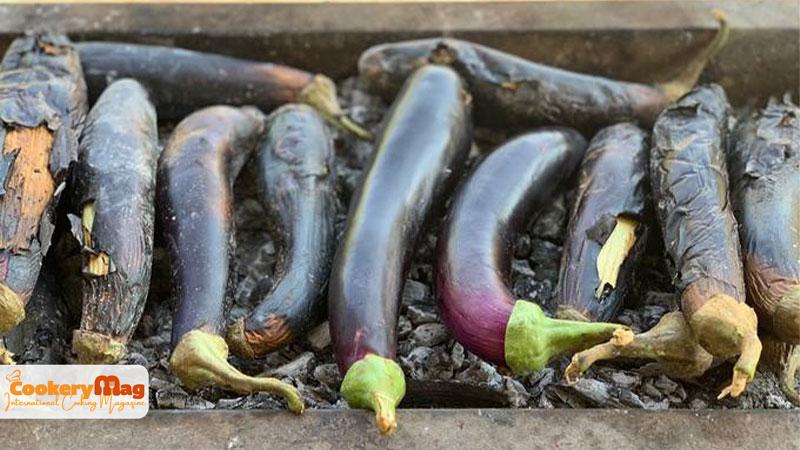 Second step
After grilling the eggplants, wait to cool down, peel them, and put them in a large pot. Next, peel the garlic and add it to the eggplant.
Third step
At this stage, chop the aromatic herbs into small pieces and add them to the pot, along with some salt and black pepper. Finally, add the ground walnuts to the pot, pomegranate juice, and pomegranate paste( it is optional), and mix all the ingredients.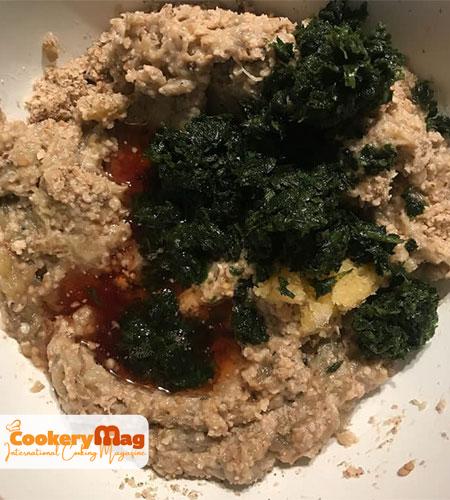 Fourth step
To mix the ingredients, we can use an electric beater or pour all the ingredients into a mixer or blender until they are completely uniform. In the end, put the Kal Kabab in the desired dish and decorate it with pomegranate seeds.
The people of northern Iran usually serve Kal Kebab beside other foods, especially those that contain fish or chicken or various types of stew. It serves as a cold appetizer and condiment. Also, it can be served with flatbread as a meal.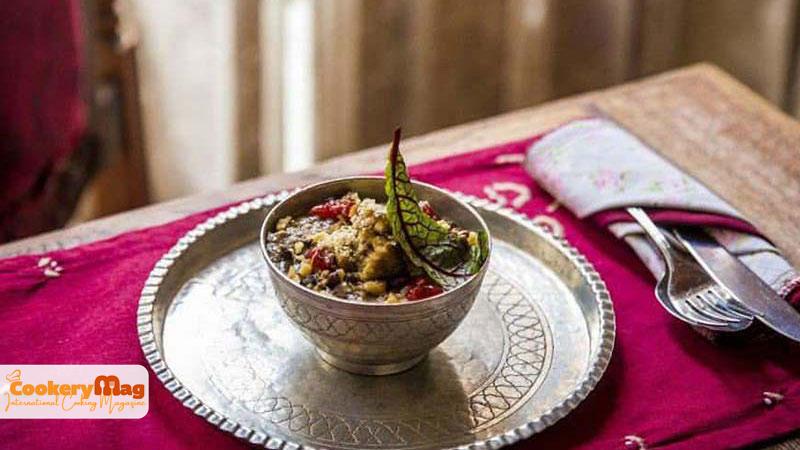 Additional tips about Kal Kabab
1-If you use pomegranate paste instead of pomegranate juice, the color of the kebab will be dark, but it will not lose its delicious taste.
2-After preparing the Kal Kabab, cover the dish with cellophane and keep it in the refrigerator for a few hours so that the ingredients are mixed together, and of course, serve this dish cold in an original way.
3-Kal kabab is a healthy food because of ingredients like eggplant, pomegranate paste, walnuts, etc., and it does not have high calories.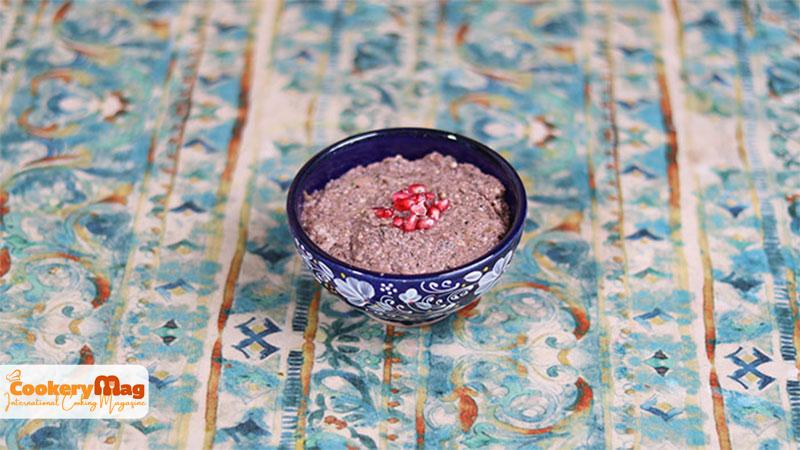 Thank you for taking the time to read this article; we have shared many recipes for northern cuisine. I suggest try them at home; I promise you will not regret it.