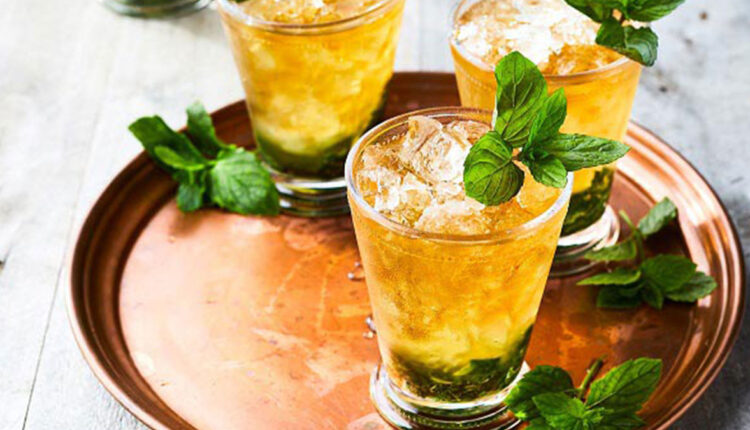 Sekanjabin Recipe, Persian mint and vinegar syrup
Do you like to try Persian syrup? Today I want to introduce an amazingly sweet and refreshing Persian drink for sunny summer days. Sekanjabin is a Persian mint vinegar syrup that is very popular in Iran because of its properties. Sekanjabin is made of Two separate nouns, "Serke" means vinegar, and "Angabin" means honey. Later as time went by, the name was turned into "Sekanjabin" due to the simplicity of pronunciation. With this description, as the name suggests, this syrup is made of honey and vinegar, and when combined with cold water and a few ice cubes, it is an ideal drink for sunny summer days and Iftar for Ramadan.
Traditionally Sekanjabin is made with honey, but in some regions where honey is unavailable, people use sugar. We also use sugar instead of honey in this recipe. The ingredients of this cold drink are simple, so What are you waiting for? Nothing can be better than experiencing and trying new things. Let's introduce you to the recipe for one of the best drinks in the world in Cookery Magazine.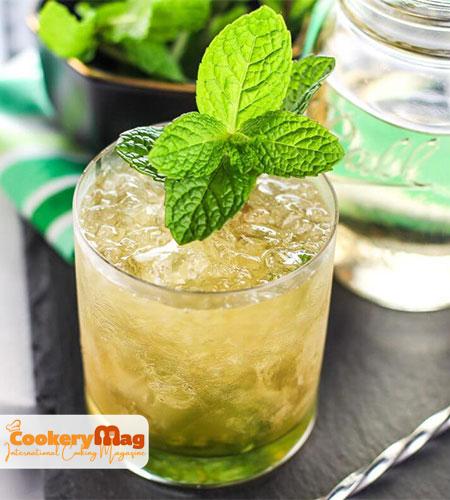 ingredients
| | |
| --- | --- |
| Fresh mint | 150 gram |
| Sugar | 2 cups |
| Vinegar | ¼ cup |
| water | 1 cup |
instructions
1-To prepare the delicious Sekanjabin syrup, wash the mint, put it in a colander, and let the excess water drain out.
2-pour sugar and water into a suitable pot and put it on gentle heat, then stir them until the sugar particles dissolve in the water and the syrup boils. When it boils, add mint leaves to the pot.
3-Let the syrup boil for 20 minutes on the heat so that the aroma of mint spreads in the syrup. Next, add vinegar little by little into the syrup, then mix and let it thicken.
4-Now, to find out if the concentration of the syrup is suitable, take a spoonful of it. Let the syrup cool completely. We can put the syrup in the freezer for a few seconds to speed up the work. Next, test the syrup between our two fingers; it is ready if it is thick and stretchy.
5-Remove the syrup from the heat and let it cool completely. Finally, after the syrup has cooled, pour it into a jar, then store it in the refrigerator.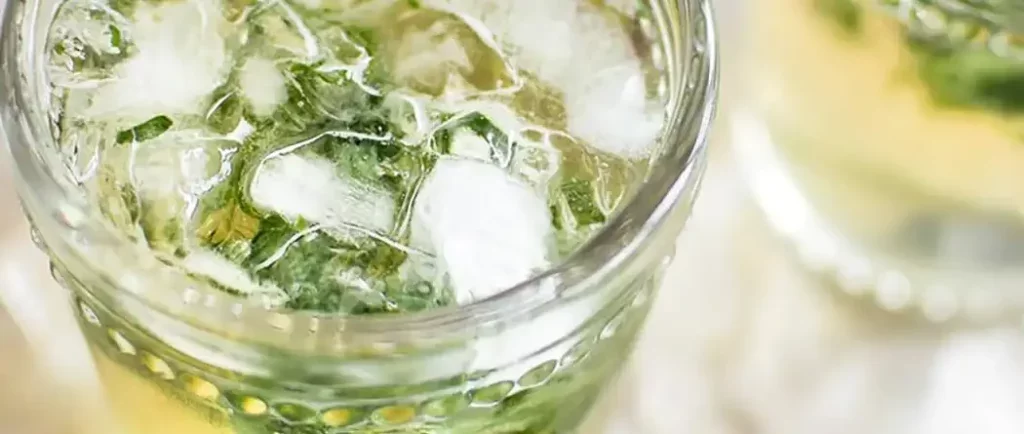 Serving the Sekanjabin syrup
Sekanjabin syrup is served in several ways. If you want to serve this syrup as a drink, mix it with water to fill one-third of a glass with Sekanjabin and the rest with water, you can add ice cubes and grate cucumber, which is an ideal drink for the warm season. Sekanjabin also is served thick with lettuce.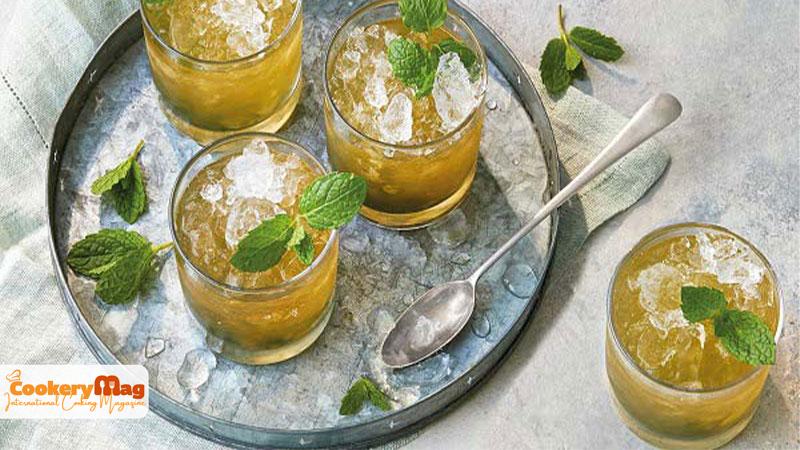 If you want to try another Persian cold drink, I suggest you read the Doogh recipe, a refreshing fizzy yogurt drink flavored with mint. I promise you will love it.