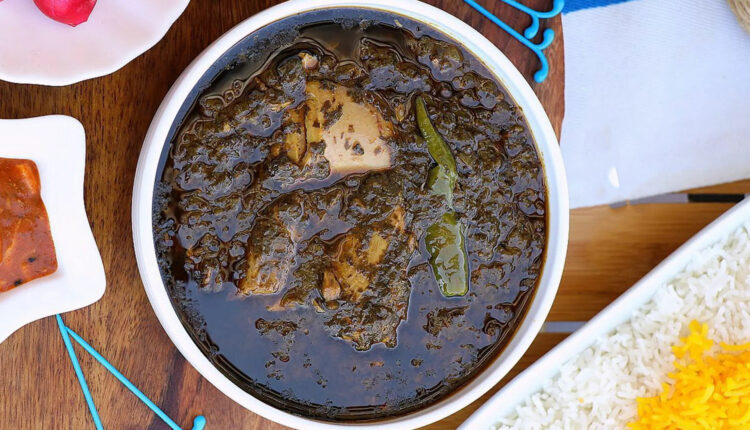 Ghalieh Mahi Recipe | Hot Southern Iranian fish
Ghalieh Mahi is one of the most delicious and popular dishes in south of Iran. Actually south of Iran due to nearness to sea has lots of amazingly delicious recipes for cooking fish. This southern dish is a combination of fish, fragrant vegetables, and southern spices.
To prepare this Iranian dish are used southern fish such as Sangsar, Mahmour because these kinds of fish have a consistent and uniform texture and are not crushed in the stew (you use any fish with these properties). follow Cookery Magazine to see how to prepare this delicious dish.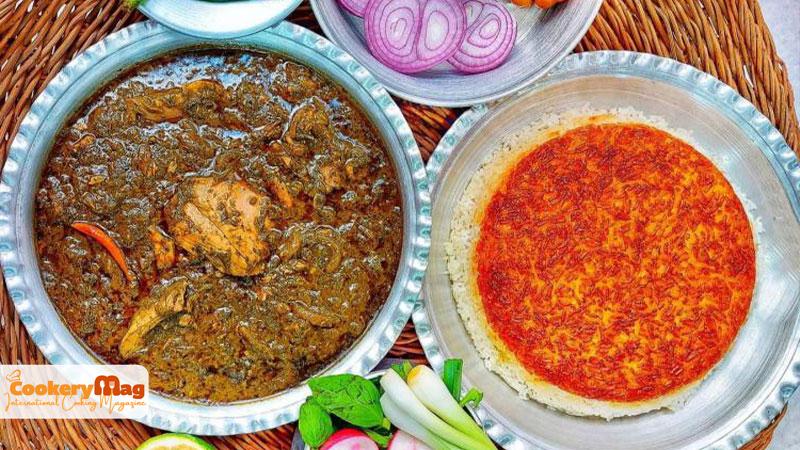 | | | | | |
| --- | --- | --- | --- | --- |
| Prep time | cook time | total time | Course | cuisine |
| 30 mins | 1 hr | 1hr 30 | main course, sea food | perisain |
Ingredients for Ghalieh Mahi
| | |
| --- | --- |
| Fish fillet | 4 pieces |
| Onion | 2 medium |
| Tamarind | 100grm |
| Garlic | 5 cloves |
| Coriander | 200grm |
| Fenugreek | 40grm |
| Salt and black pepper | as needed |
| Turemric | as needed |
| Oil | as needed |
How to cook Ghalieh Mahi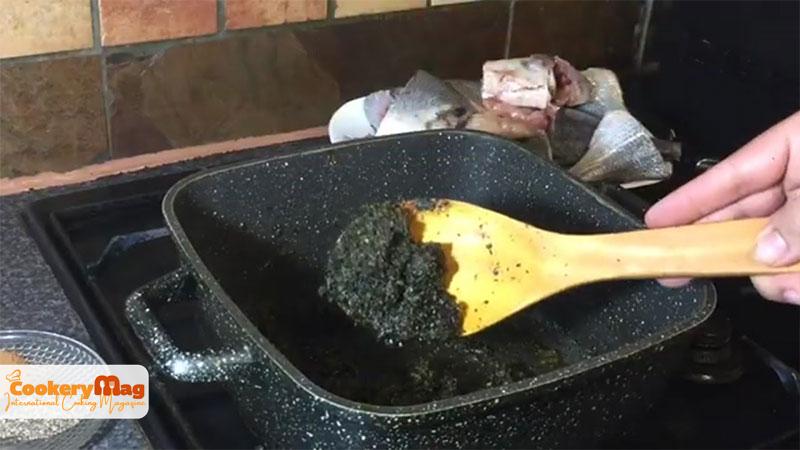 First pour some salt and black pepper on both sides of the pieces of fish and massage them by hand and put them aside. Next, clean the coriander and fenugreek , wash and chop them.
now chop the onions and fry them with some oil in a pot so that the onion becomes soft and golden. then add the turmeric and fry them again.
In this phase chop the garlic and add it to the pot. The garlics should not be fried too much, because it burns fast.
after frying the garlic, add the chopped coriander and fenugreek to the pot and saute them until they change color.
now, mix the tamarind with a glass of water so that it becomes to dilute. after 15 minutes strain the tamarind with a sieve, then add it with two glasses of boiling water to the pot and let the stew settle gradually. ( if you don't have tamarind you can use sour pomegranate paste)
let the Ghalieh Mahi to cook for about 30 minutes. At this time, prepare the fish. place a pan on medium heat and pour oil in it.
once the oil is hot, put the fish fillets in the pan and fry both sides of them, then add them to stew and let to cook for another 29 minutes
finally add some salt and pepper if needed, this southern dish does not want a lot of salt because of tamarind. Don't forget to serve this delicious food with Persian rice. if you don't like the taste of fresh fish you can use tuna. add the tuna to stew ate the end.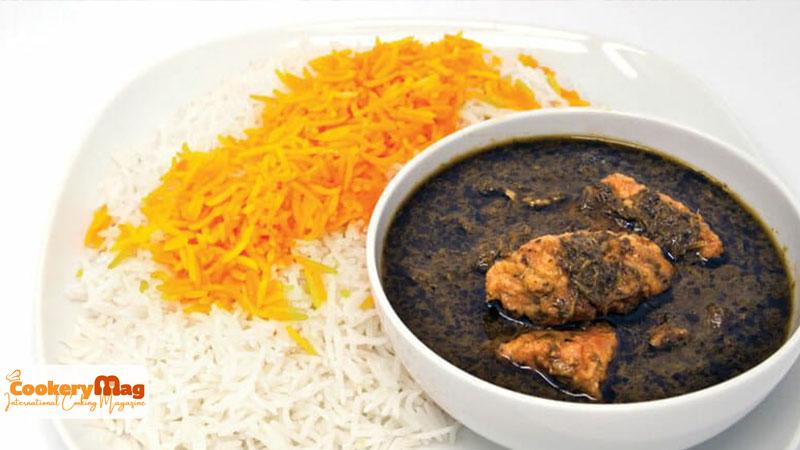 Additional Tips for cooking Ghalieh Mahi
To eliminate the bad smell of fish be sure to use garlic
Be careful in using fenugreek because its large amounts cause bitter Ghalieh Mahi.
if you dont like the taste of fresh fish you can use tuna. add the tuna to stew ate the end.
Frequently asked question
which kind of fish should be used in cooking Ghalieh Mahi?
it is better to use fish with fewer bones
what can we replace tamarin with?
You can use sour pomegranate paste