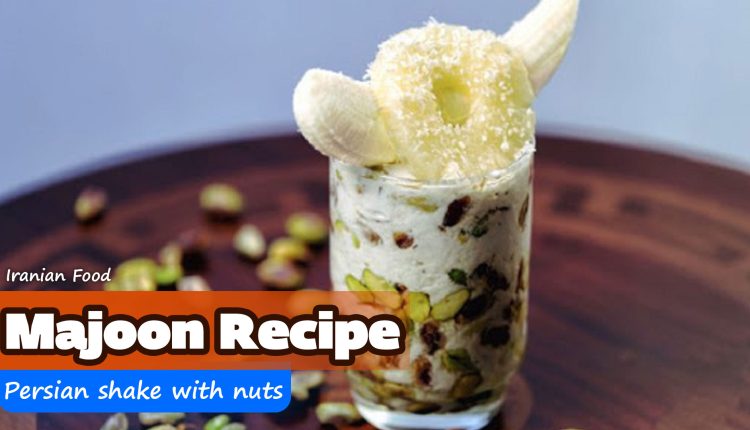 Majoon Recipe | Iranian Healthy Milkshake with delicious nuts
Majoon is a Popular Persian dessert which beside its heaven like taste, is nourishing and healthy. But If you are on diet, Majoon due to its high calorie is not a good option for you otherwise enjoy this amazingly delicious dessert.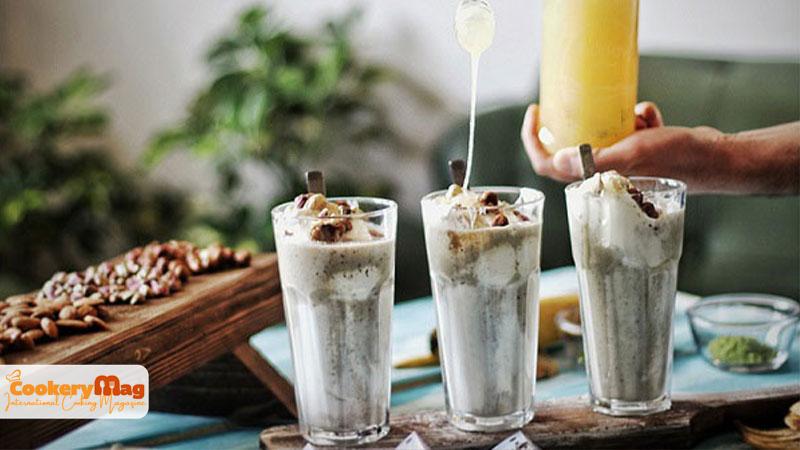 Actually Majoon look likes a shake or smoothie full of toasted nuts. This dessert is very easy to make and we will share a complete and original recipe of Majoon in Cookery Magazine.
Ingredients
| | |
| --- | --- |
| Milk | 2 cups |
| Vanilla Ice cream | 500 grams |
| walnut | 2 tablespoons |
| Hazelnuts | 2 tablespoons |
| Honey | 2 tablespoons |
| Date | 12 |
| toasted sesame | 2 tablespoons |
| almond | 2 tablespoons |
| ice | 8 small piece |
| banana | 4 |
| cream | 2 tablespoons |
How to make Majoon
This recipe calls for dates without peel. If you want peel it off easier, Put the dates in tepid water for about 10 minute then peel them. Take the date's kernel out and put the dates in mixer.
In second step, add cols milk with ice cream, walnut, Hazelnuts, Honey, toasted sesame, almond, chopped banana and cream to the mixer.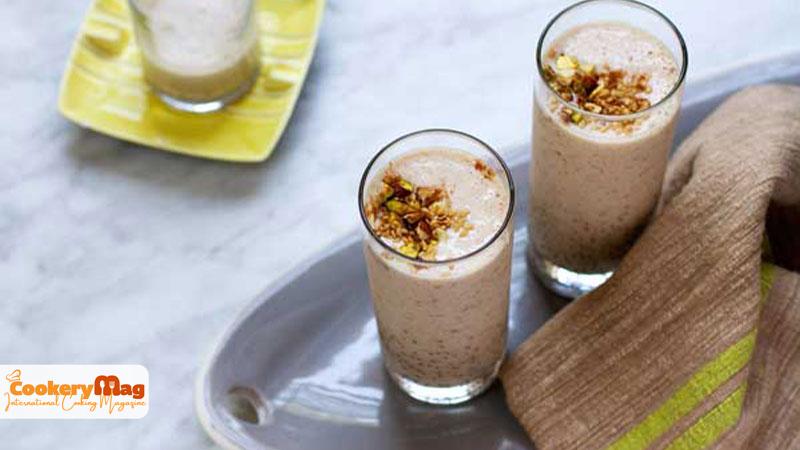 When all the ingredient are mixed well. you may want to add ice and mix again. but ice is optional because your majoon is already cold with cold milk and ice cream.
Put the mixture in special glasses and garnish it with pieces of pineapple and strawberry or you can use different nuts and dried fruit, chopped chocolate on the top.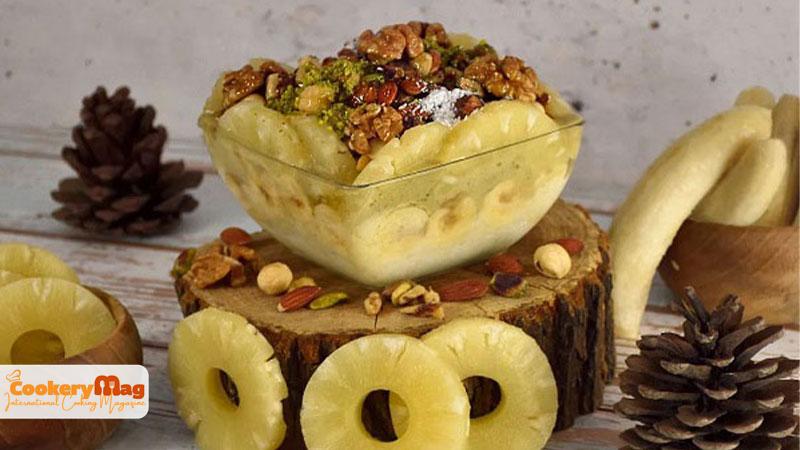 Tips for making Majoon shake
If you want it to be more thicken, add more ice cream and less milk
you can put your chopped banana in freezer to freeze. it makes your dessert colder
You can replace honey with sugar or even if you want it to taste sweeter, you can use both
ground cinnamon and vanilla can make this deseret aromatic
you can also add chocolate powder or brewed coffee to it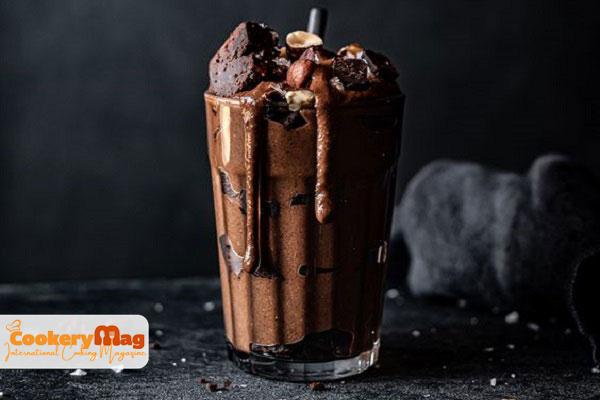 Pistachio can be used in the recipe too. or just use Pistachio for garnishing it because of its shiny beautiful green color
another option is not mixing the ice cream with other ingredients and at the end just put a spoon of it on the top of your glass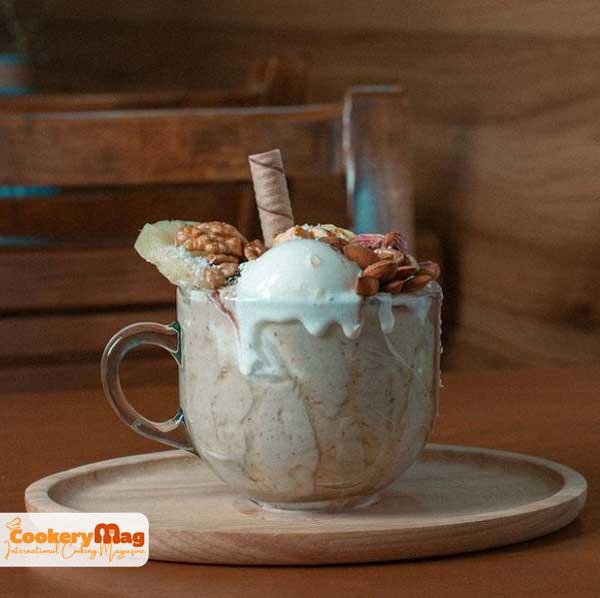 Treat this recipe as a principle, have a go, then why not come up with your own combos? I hope you enjoy it.
frequently asked question
What is Majoon?
Majoon look likes a shake or smoothie full of toasted nuts.
What kind of nuts is used in Majoon?
walnut, Hazelnuts, almond