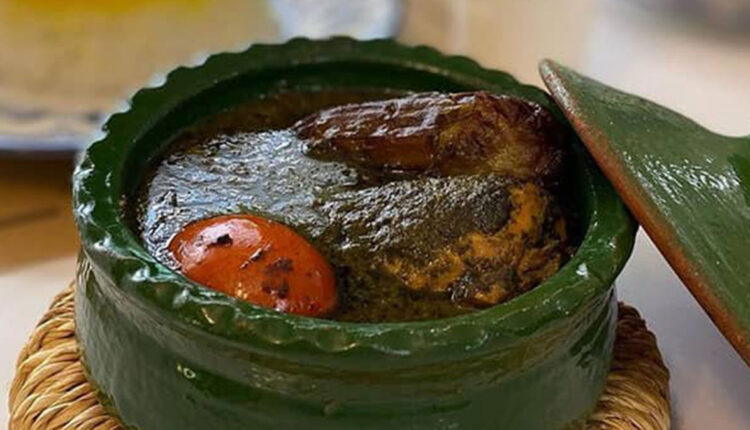 Torsh Tareh recipe, Persian sour fragrant herbs stew
Since I love northern dishes, we are here again with a sour and tasteful northern dish recipe. Do you like the sour taste of the dish? Torsh Tareh is a sour stew from Caspian regions, such as Gilan. Like most Persian stews,  the main ingredient of Torsh Tareh is fragrant herbs( parsley, chives, mint, cilantro, and spinach). you may wonder why Persian people use aromatic herbs in their dishes because fresh herbs give a wonderful taste to dishes and are beneficial for health.
The sour taste of the Torsh Tareh is due to the Seville oranges (Ab Narenj in Persian), which makes this northern stew taste wonderful. Also, you can use unripe sour grape juice (Ab Ghooreh in Persian) or lime juice to create a tart flavor.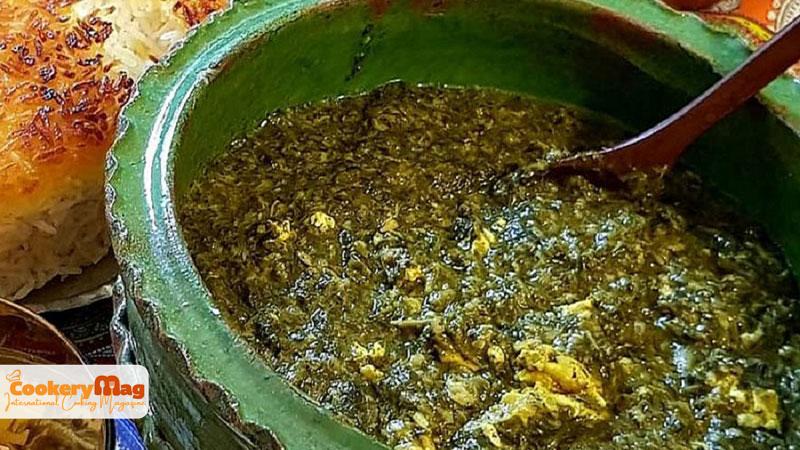 Since this stew is meatless, it is an ideal alternative for vegetarians. Other northern meatless dishes suitable for vegetarians are Baghali Ghatogh and Mirza Ghasemi. If you have never tried to make this Iranian sour stew, you can see a wonderful recipe in Cookery Magazine.
ingredients
fragrant herbs
(parsley, chives, mint, cilantro, spinach) 
500grm
garlic
4 cloves
egg
3
Rice flour
1 Tbsp
Seville oranges juice
as needed
salt, turmeric, pepper
as needed
How to make Torsh Tareh
Step 1- chopping the fragrant herbs
First, wash the aromatic herbs (chives, parsley, coriander, mint, spinach), put them in a colander to drain their excess water, then chop them finely.
Step 2- frying the herbs
Put a suitable pan on a gentle heat, add some oil, then add chopped herbs, salt, and turmeric and fry them until they become dark.
Step 3- cooking herbs
At this stage, transfer the fried herbs into a suitable pot, and add a glass of boiling water to it. Next, put the pot on a gentle heat so that the herbs are cooked in boiling water.
Step 4-frying garlic and eggs
Chopp the garlic, Then put a suitable pan on low heat and add some liquid oil, salt, and turmeric to it, then add garlic and fry until its aroma is released. Then add the eggs to the garlic and fry until the garlic does not burn. When the eggs are cooked, take the pan off the heat, then mix the rice flour with the Seville orange juice(or unripe grape juice) and add to the stew.
Step 5- Adding fried eggs to the stew
When the color of the herbs changes, add eggs and garlic to the stew along with black pepper, and let the Torsh Tareh boils for 30 minutes on low heat.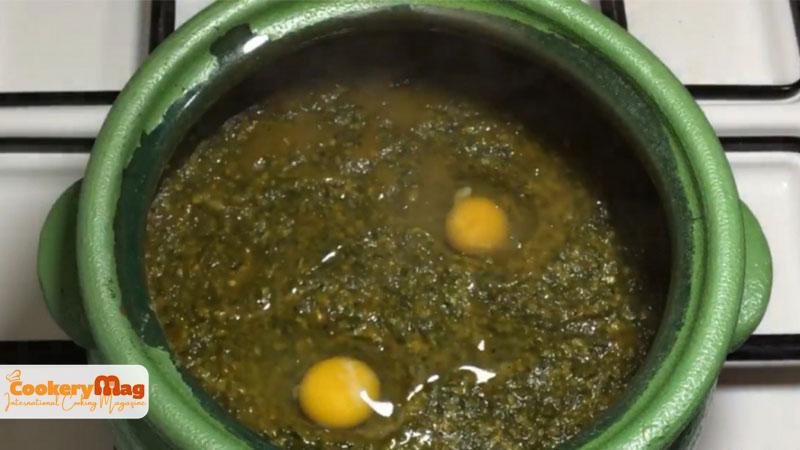 serving the Torsh Tareh
Torshi Tareh is served with steamed rice or Kateh and smoked fish. I have covered the subject of rice in other posts entitled: Persian Rice and Kateh. I hope you enjoyed preparing this wonderful tasty northern stew. Try this recipe at home and share your experience.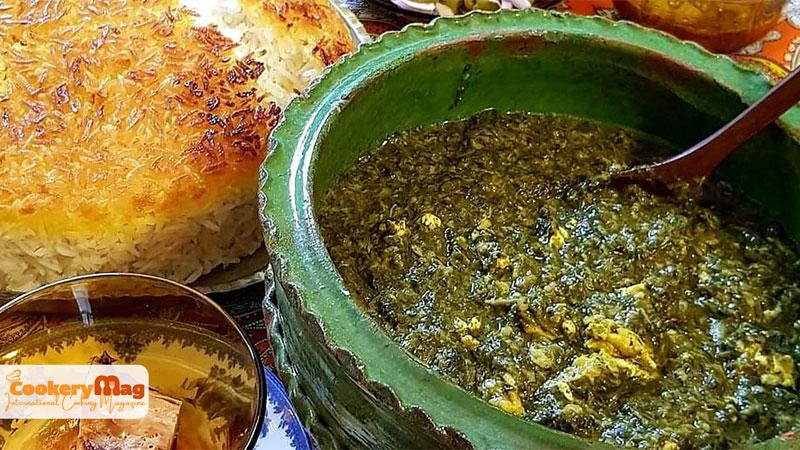 Tips about cooking Torsh Tareh
Instead of rice flour, you can use rice in this stew; in this recipe, Cook the rice with a glass of water and wait until it is soft and mashed. Then add chopped herbs, less than a glass of water, and put the lid on the pot.
The main sour taste of this dish is Seville orange juice, but if it is unavailable, you can also use unripe grape juice(Ab Ghooreh in Persian) or lime juice.