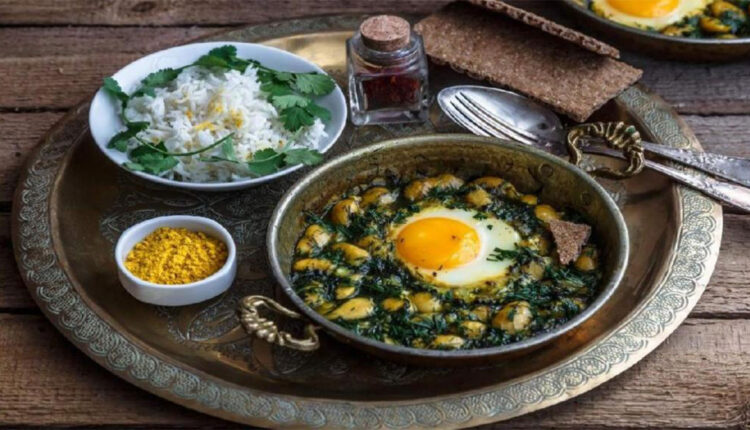 Baghali Ghatogh Recipe, a delicious dish from North of Iran
Baghali Ghatogh is one of the delicious northern dishes that the people of Gilan are skilled in cooking.
A delicious, nourishing, tonic stew cooked with the least and simplest ingredients.
Eating foods like Baghali Ghatogh for iftar (breaking one's fast) or dawn (midnight supper) of Ramadan will keep you full and stuffed and keep your energy for more hours due to the high amount of fiber and protein. Follow us in this article of Cookery Magazine to learn cooking this fantastic cuisine step by step.
Ingredients for making Baghali Ghatogh (Fava Bean Stew) OR (Persian beans and eggs stew)
| | |
| --- | --- |
| fava beans | 400 grams |
| fresh (or frozen) chopped Dried dill | 5 tablespoons |
| Butter | 50 grams |
| Garlic | 5 pills |
| Egg | 2 pcs |
| Salt and black pepper | As it needed |
| Ground turmeric | 1teaspoon |
Recipes to make Baghali Ghatogh (Fava Bean Stew)
The first step:
To prepare Baghali Ghatogh (Fava Bean Stew), we grate the garlic, then fry it with butter in a suitable pot until the aroma of the garlic rises.
Note that garlic burns very quickly, so it does not need to be fried too much.
After the aroma of garlic rises, add the fava beans and fry for a few minutes, then add dry dill, turmeric and some salt, and black pepper and fry the ingredients for a few more minutes until they are uniform.
The second step:
Now we add enough water to the pot so that the water level is 2 fingers above the level of the ingredients.
We close the pot lid and let the stew ingredients cook, and the stew settles.
Note that this stew is served soupy, as soupy, I mean with less water.
The third step:
After the water of the stew is reduced and the oil of the stew tries to appear, we put the eggs into the pot and let the eggs cook for a few minutes.
In the end, we put the stew in the desired dish and served it with rice.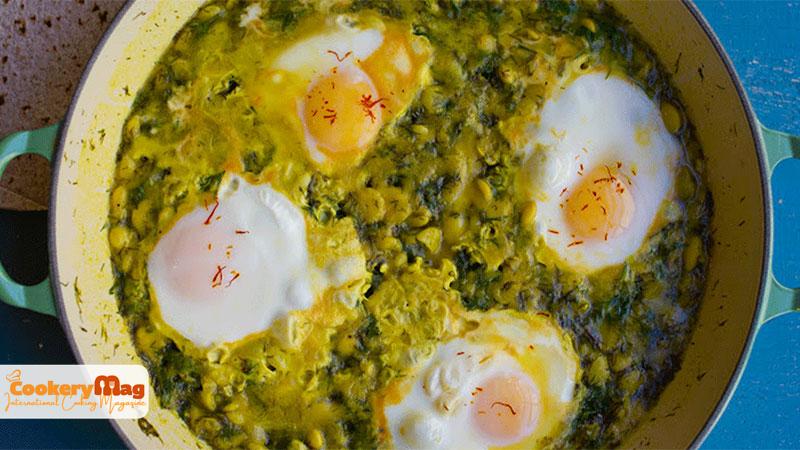 TIPS: It's usually served with kateh (Persian rice dish)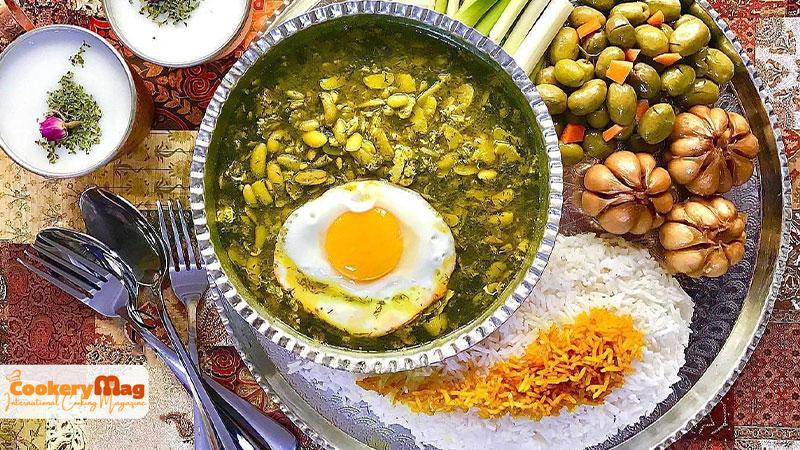 Frequently asked questions
What is Baghali Ghatogh?
Baghali Ghatogh is a popular Persian stew that is a combination of fresh dill with egg.
What are the ingridients of Baghali Ghatogh?
Fava beans, Dried dill, Butter, Garlic, Egg…