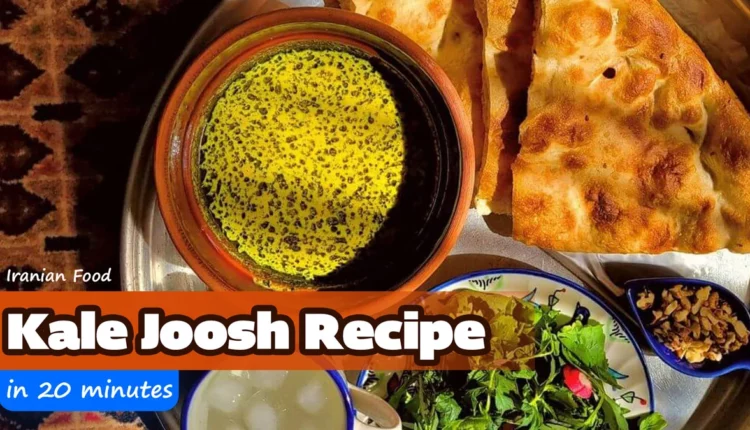 How To Cook Kale Joosh, Iranian Nutritious Curd Soup
As you know, Iranian Recipes are in high rate of delicious foods. Kale Joosh is a healthy, quick and traditional Iranian dish. It's originally from Kerman city. It is a kind of soup but the main ingredient is curd. So that is rich in Calcium and I highly recommend vegetarians to put this Iranian Soup on their diet.
As you'll see, Kale Joosh takes only 20mins to be ready and the It needs just some an easy to find ingredients. On this page of Cookery Magazine we want to cook it together!
Ingredients in Kale Joosh for about 4 persons
| | |
| --- | --- |
| Olive oil | 2 teaspoons |
| Onioin | 1 |
| Dried mint | 1 tablespoon |
| Garlic | 2 cloves |
| Turmeric powder | 2 or 3 teaspoons |
| curd | 8 tablespoons |
| water | 3 glasses |
| Grind walnut | 3 teaspoons |
| salt | As needed |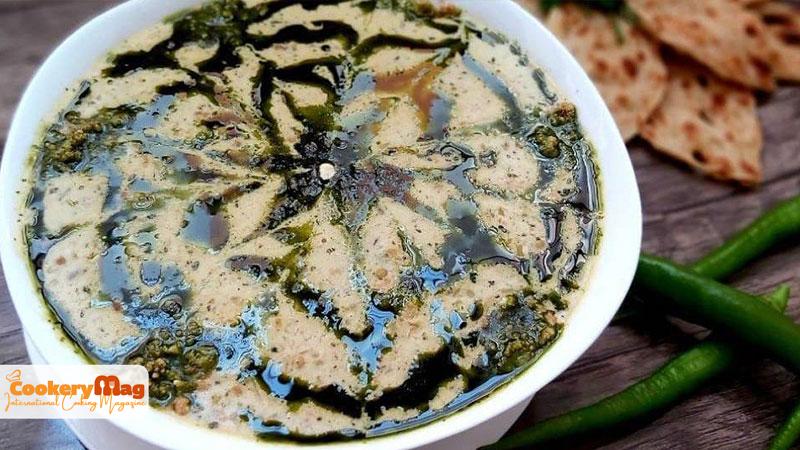 First step for cooking this curd soup:
Chop up the onion and crush the garlics. Then Heat some olive oil in a fry pan and add diced onions with garlics. After 5 minutes add turmeric. Again after 5 minutes, combine grind walnuts and saute them together for a while.
How to make the curd ready for Kale Joosh:
You must mix water with curd until is diluted.
Or if you use thicken curds (they look like small rocks), you need some special containers to squeeze its juice.
Final step of Persian curd soup:
Add the diluted curd to the fried onions and stir them until they have completely mixed. Add salt as much as necessary. Left the mixture on the heat until it boils. Now your delicious Kale Joosh is ready!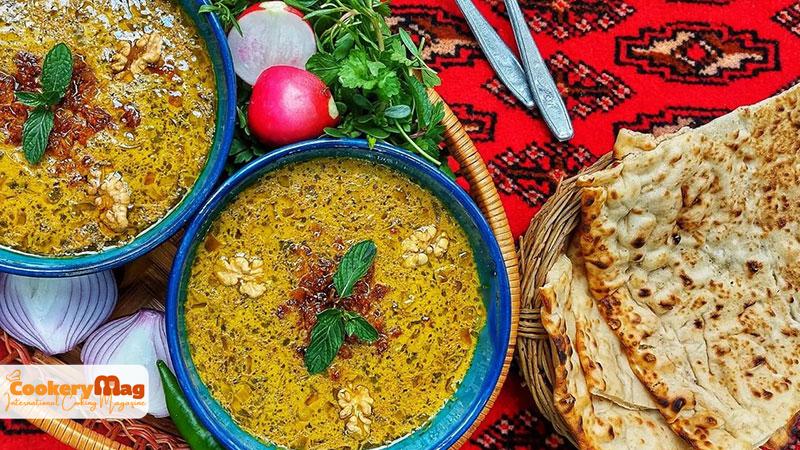 How to serve Kale Joosh:
Iranian people mostly serve this dish with roasted bread (like Lavash) and they mix sliced bread with Kale Joosh. But If you are worried about the calories, you can only Sprinkle a little more walnuts and have it.