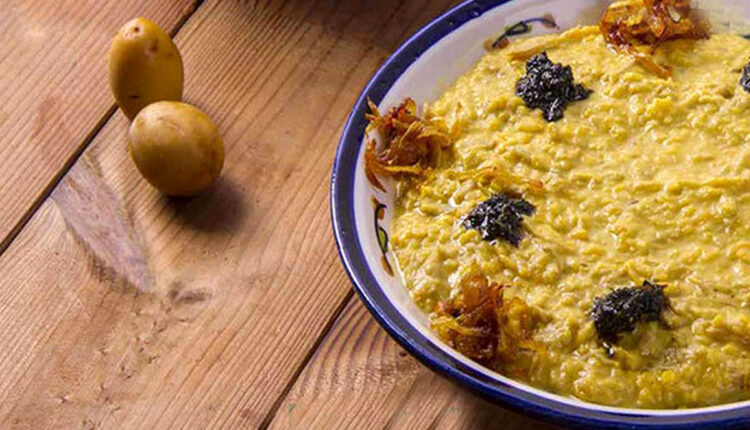 Boz Ghormeh Recipe, a Persian dish with the unique taste
Today we want to make another authentic Persian dish. Boz Ghormeh is an authentic Iranian dish that belongs to the Kerman province. But why is this dish called Boz Ghormeh? Boz means goat, and Ghormeh means food cooked with meat. In the past, people in Kerman used goat meat to prepare this dish, which was very tasty, and for this reason, it is called Boz Ghormeh.
Boz Ghormeh consists of chickpea, whey, and meat. With these few ingredients, you can prepare a complete and nutritious meal. It has a simple recipe and does not need much time to prepare this dish. With its unique taste, this healthy food is served in two ways: if Boz Ghormeh is watery, it is served with bread; if it is thick, it is served with rice as a stew. Another authentic dish from the city of Kerman is Kale Joosh.
Follow us in Cookery Magazine to learn how to make this authentic Persian dish.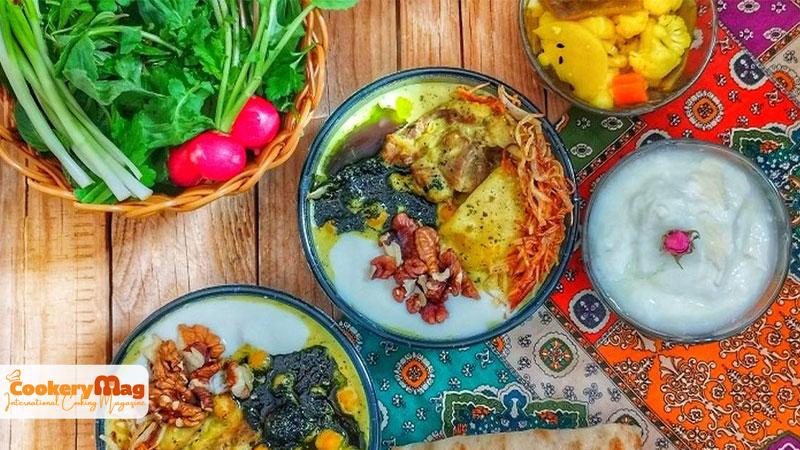 ingredients
| | |
| --- | --- |
| lamb | 500 gr |
| chickpea | 1 cup |
| onion | 3 small size |
| garlic | 3 cloves |
| whey | 1 cup |
| water | 2 cups |
| brewed saffron | 2 Tbsp |
| dried mint | as needed |
| salt, pepper, turmeric | as needed |
How to make Boz Ghormeh
first step
To prepare Bozghormeh, first, soak chickpeas in water overnight. During this time, change the water several times.
second step
Chopp the onion and fry it until it becomes soft and golden; add lambs to the onion and fry it until it changes color.
third step
add pepper and turmeric and continue frying, then add grated garlic and dried mint and stir. Reduce the heat because mint and garlic burn quickly.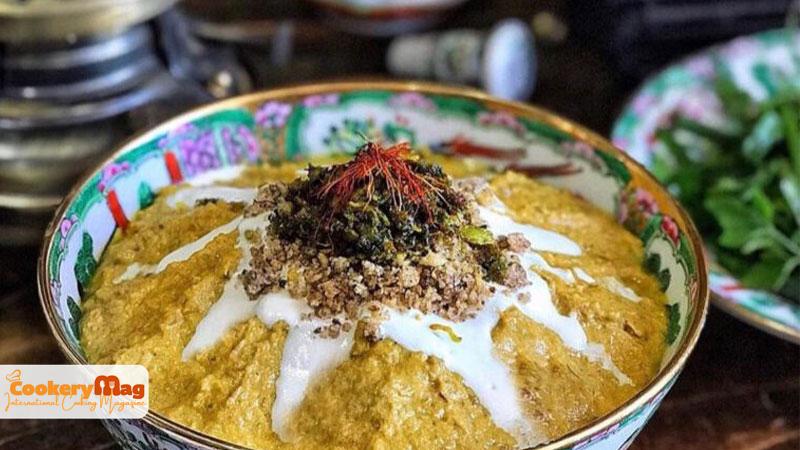 fourth step
now drain the chickpeas, then add them to the meat mixture. Pour two cups of water into the pot and let the chickpea and meat mixture cook for 2 hours until it becomes soft.
fifth step
after 2 hours, remove the pot from the heat. Beat the ingredients with a masher until they are completely mashed. Then add salt, whey and brewed saffron, and mix them.
sixth step
put the pot again on gentle heat. Finally, when the Bozgormeh is heated, turn off the heat.
How to Make garnishes
Pour some oil into a frying pan, add sliced onion and fry until it turns golden and soft. Add turmeric and stir. Then remove it from the pan and set it aside. Now pour dried mint into the same frying pan and stir until the mint becomes dark a bit. Then remove the pan from the heat and set aside.
How to serve Boz Ghormeh
Serve Bozghormeh in a desired dish and garnish it with fried onion, roasted mint and ground walnut. Persian people serve this healthy and delicious dish with Persian bread like Sangak or Barbari. But if you want, you can eat Bozghormeh as a stew with rice. Try this unique taste at home and share your experience with us.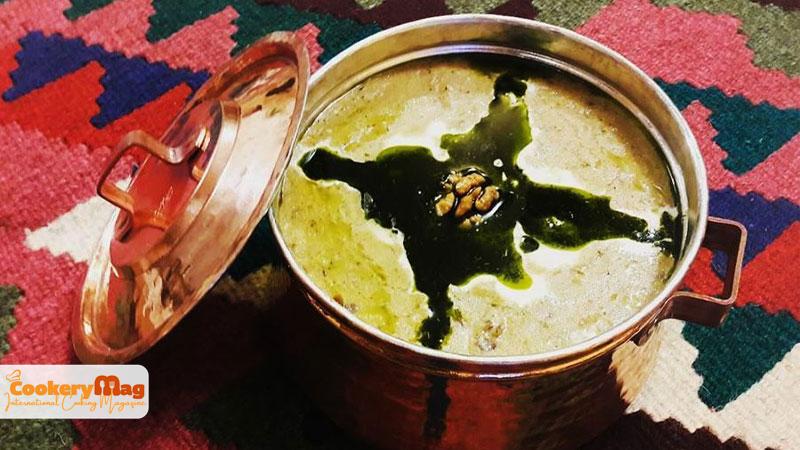 FAQs about Boz Ghormeh
is Boz Ghormeh a kind of stew?
Yes, it is a kind of stew that is served with rice or bread.