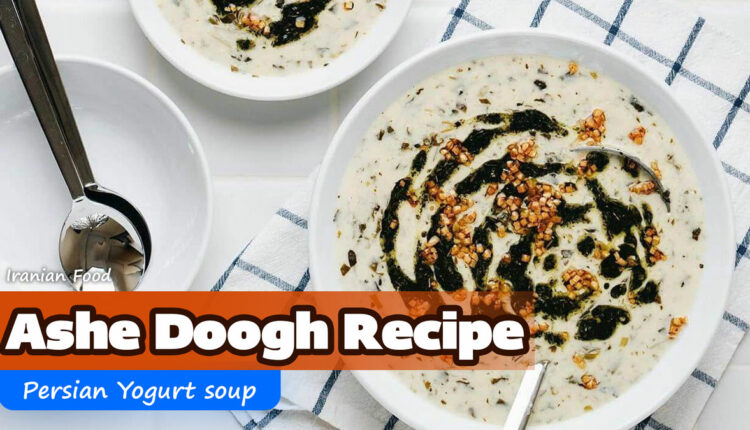 Ashe Doogh Recipe, Yogurt in a Fantastic Persian soup
If you travel to the North of Iran, You must try Ashe Doogh. Ash is a traditional Persian soup, and there are different kinds of Ash, such as Ashe Reshteh, Ashe Jou, and so on. Ashe Doogh doesn't need many ingredients. An essential ingredient in this amazingly delicious Persian soup is Doogh. We provided the Doogh Recipe for you in Cookery Magazine.
The ingredients that we have in this recipe are enough for 4 people. I hope you love it!
Ashe Doogh Ingredients
| | |
| --- | --- |
| Doogh | 2 liters |
| Garlic | 2 cloves |
| Basmati rice | 1 cup |
| chickpeas | 250 Grams |
| The mixture of chopped parsley, leek, and dill | 750 Grams |
| Ground pepper and salt | as needed |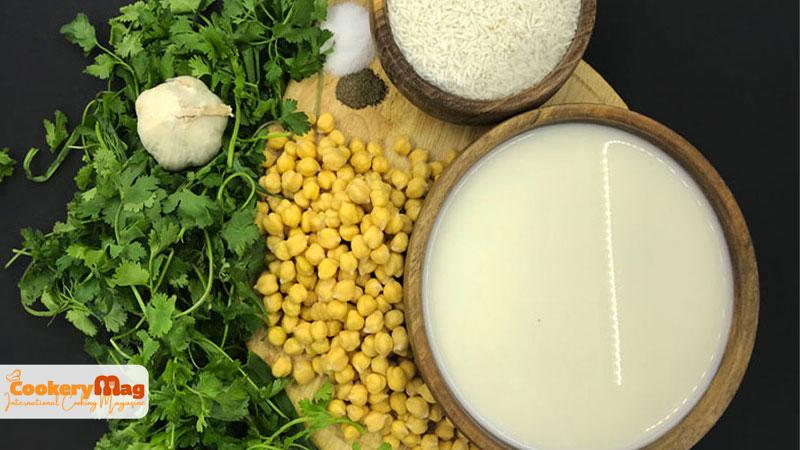 How to cook Ashe Doogh or Persian yogurt soup
First, soak the chickpeas for about 10 hours. Put them in a pot containing 2 to 3 cups of water and let the chickpeas cook on low heat thoroughly. Add 1 teaspoon of salt.
Then add your rice to 2 and a half cups of boiling water because we're going to let it cook for 20 to 25 minutes. When your rice is cooked, drain it in a colander and Add the rice to the pot of your chickpeas.
In this step, you should add your chopped vegetables(parsley, leek, and dill) to the pot. If you want your Ashe Doogh to have vibrant color, before adding the vegetables, sprinkle some salt.
Let the mixture cook on low heat for about 30 minutes. During the process, never cover your pot and whip your mixture from time to time.
Add Doogh slowly to your mixture; meanwhile, whip them together. After 15 minutes, sprinkle salt and pepper. Now Your Ashe Doogh is ready.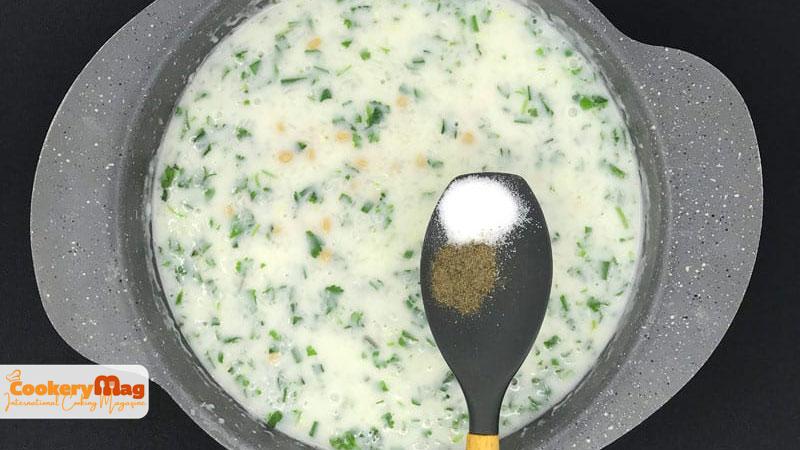 You can serve the Ashe Doogh in a bowl and garnish it with Nana Dagh or Mint sauce (in the Ashe Reshteh recipe, I told you how to make Nana Dagh)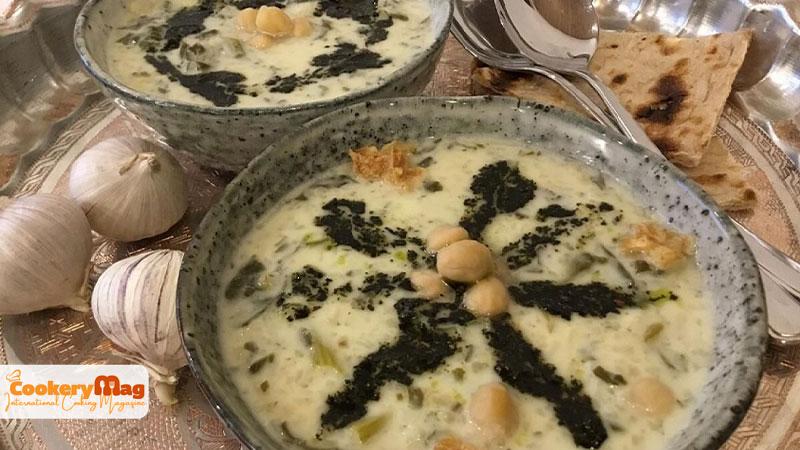 Don't forget to tell us your recommendations and questions. Comment on this page, and we will answer as soon as possible 😉