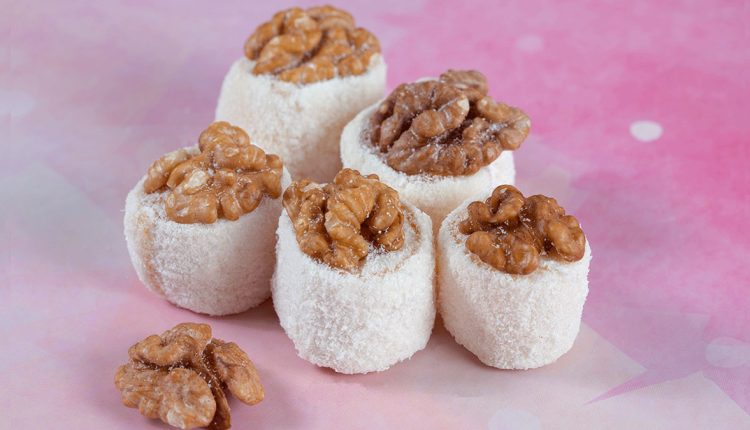 Baslogh recipe, tasty Persian walnut pastry swirl
Baslogh is a traditional and old Persian dessert that is very popular among Iranian people. In addition to serving this tasty pastry as a dessert, you can also eat it as a simple sweet with tea. Baslogh is usually prepared for special occasions such as Nowruz (Persian new year) or Yalda Night .if you have never tried to make Baslogh, you can see a wonderful recipe in Cookery Magazine.
ingredients
| | |
| --- | --- |
| sugar | 1 cup |
| Walnut | 100 grm |
| Wheat starch | 1/2 cup |
| water | 1/5 cup |
| Butter | 1 Tbsp |
| Rose water | 4 Tbsp |
| Vanilla | 1/2 tsp |
| Lemon juice | a few drops |
| coconut powder | as needed |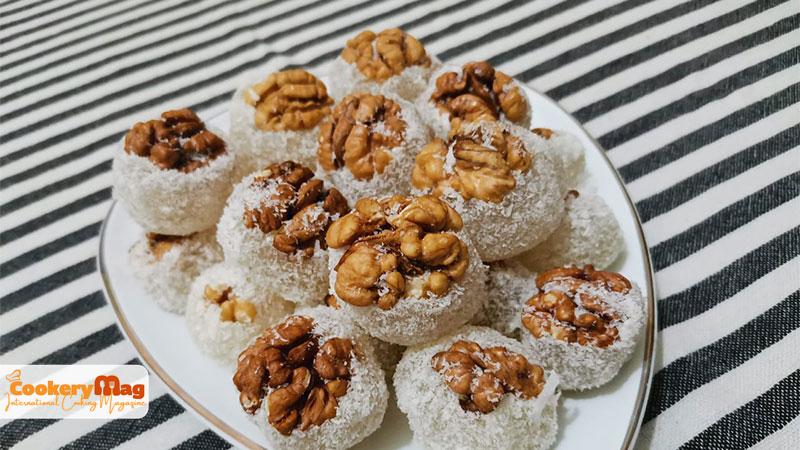 Instruction
First step
Pour half of the water and starch into a bowl to stir until the starch dissolves. Pass it through a strainer.
Second step
Pour the other half of the water into a pan and put it on low heat; add sugar and stir until dissolved. Then add some drops of lemon juice and starch to the pan and stir them continuously to get a soft texture.
Third step
Add rose water, stir it regularly ,then add vanilla and stir again. for 10 minutes, keep stirring on slow heat until the starch is cooked and the raw smell disappears and it becomes clear.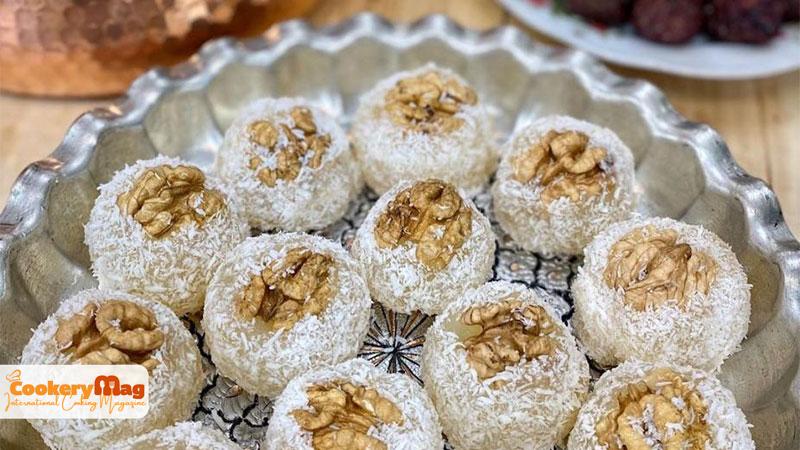 Fourth step
In this step of preparing Baslogh, add the butter and stir, if it doesn't stick to the pot while stirring, remove it from the heat and let it cool down so it doesn't burn your fingers but does not let it get harden.
Fifth and final step
Make small balls with ingredients ,covers the balls with coconut powder, and then put half of the walnuts on the pastry. put Baslogh in a container and keep them in the refrigerator for 1 hour before consumption.
Our tasty Baslogh is ready. you can serve it as sweet with tea or it can be served as a dessert. I suggest you make this tasty sweet at home and share your experience.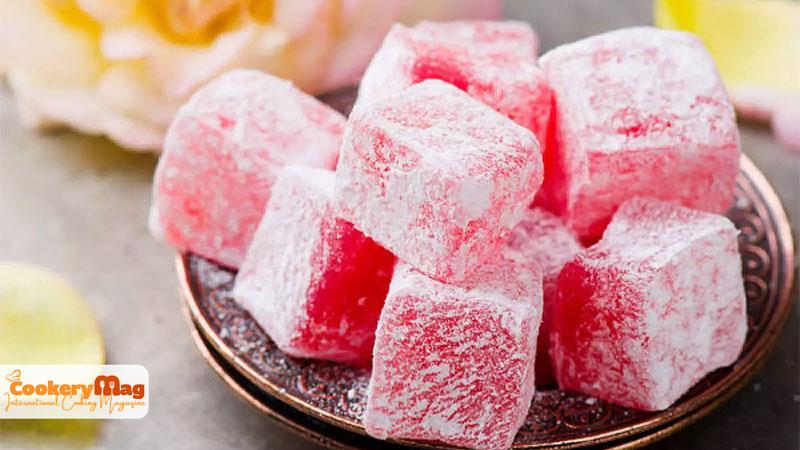 Additional Tips
If you want your Baslogh to be more elastic, use gelatin powder in your ingredients.
Baslogh is one of the sweets that may taste unpleasant if you do not follow a small point. One of the reasons why this pastry does not taste good is that we make it with high heat. If we make ingredients with high heat, the raw taste and smell of starch will not disappear, and because the starch is raw, this pastry will not taste good.
FAQs About Baslogh
What is Baslogh?
It is a pastry made of starch, rose water, sugar, walnut and coconut powder.