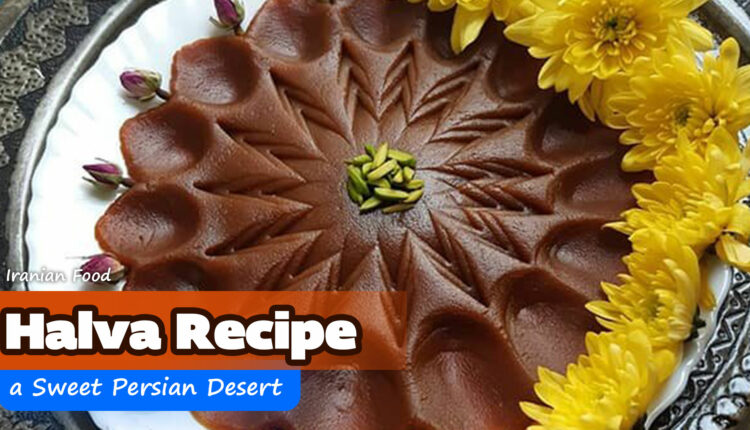 Halva Recipe, a Sweet Persian Desert
We don't have so many kinds of desserts in Iran. They are tiny but really delicious. Halva is a traditional Persian dessert. Iranian people cook Halva for special occasions such as religious holidays. You can cook Halva in different flavors such as Carrot Halva, Rose Halva, and Milk Halva.
As a dessert Halva is yummy and also nutritious with low calories. In this article on Cookery magazine, we will learn how to cook Persian Halva. I hope you love it 😍
Halva Ingredients
| | |
| --- | --- |
| Flour | 2 cups |
| Water | 1 cup |
| White Sugar | 2 cups |
| Rosewater | 1/2 cup |
| cardamom powder | 1 teaspoon |
| Saffron water | 2 tablespoons |
| Butter | 50 grams |
| Vegetable oil | 1 cup |
Halva syrup
For cooking Halva, firstly put the water and sugar in a pot on low heat. After a while, stir them gently with a wooden spoon and let them come to a boil. Then keep cooking it for about 10 minutes. The syrup will be thickened up. Here, turn off the heat and add 1 teaspoon of cardamom powder and also half a cup of rose water, and 2 tablespoons of saffron water to give the mixture a vibrant color. Make sure they are well combined. Now set it aside, and let's prepare the flour for Halva.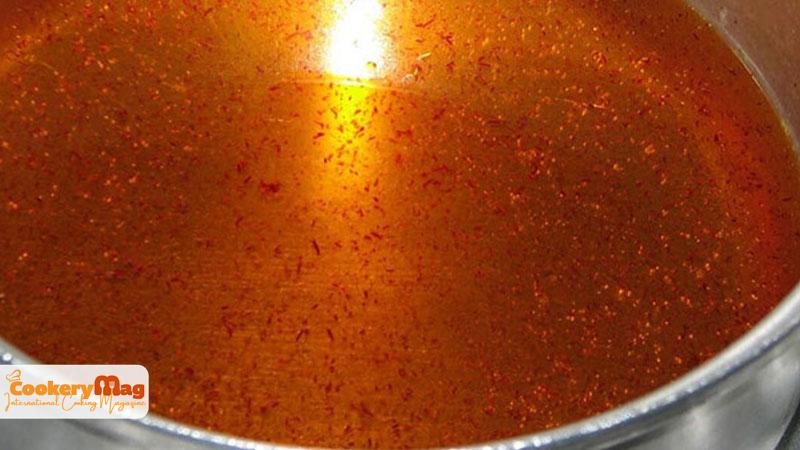 Flour in Halva
Put a large pan on low heat. Add to cups of flour. Toast the flour and stir it for about 10 minutes. Make a small hole at the center. Then add the butter and oil. Start stirring until they're combined. Stir for about 10 minutes, and you will notice the color starts to change.
In the end, add the syrup to the mixture and stir fast. Cook it for about 7 minutes. Your mixture will be consistent.
Serving Halva
Pour your Halva into a plate, and you can use a spoon to design it. You can garnish Halva with slivered pistachios and almonds. Also, desiccated coconut is another option for garnishing Halva.
Tell me about your experience of cooking Persian Halva.